DownstreamToday's Top 20 Countdown: Numbers 20 to 17
by Matthew V. Veazey
|
DownstreamToday Staff
|
Wednesday, December 24, 2014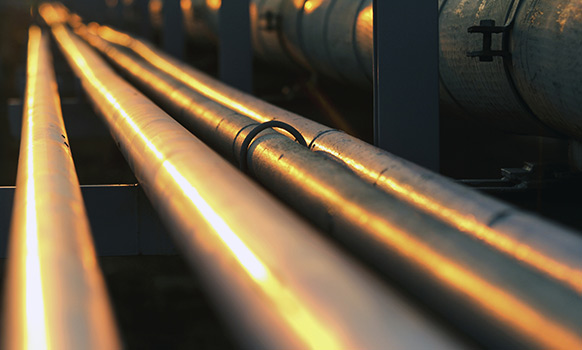 Here's a recap of the top stories on DownstreamToday from 2014, starting with articles 20 to 17.
Refining fuels on a small scale, and doing so using natural gas as a feedstock, were popular topics with DownstreamToday readers in 2014. Check out why by reviewing the first four articles in our top 20 list below.
#20: Plant May 'Open the Door From Natural Gas to Gasoline'
The self-styled "little start-up" ZeoGas LLC aspires to make its technology a big deal for both natural gas producers and refiners. The Houston-based company is working with big-name partners such as ExxonMobil, Foster Wheeler, Air Liquide and others to develop North America's first methanol-to-gasoline (MTG) plant. The facility, which will be located somewhere on the U.S. Gulf Coast, will be designed to integrate MTG into the domestic mainstream refined gasoline market.
#19: Mini-refineries: The Right Choice for Africa, Asia and the Mideast?
Relatively inexpensive to construct, modular mini-refineries provide a means of quickly meeting growing local demand for high-octane unleaded gasoline, liquefied petroleum gas, diesel, kerosene and fuel oil in Africa, Asia and the Middle East. Moreover, the plants can be placed near crude sources to minimize logistics and distribution costs. Despite their advantages, however, mini-refineries do present certain production- and environmental-related limitations.
#18: Gas-to-Liquids: Ready for 'Prime Time'?
There is an abundance of natural gas in the United States, where there has been an unprecedented level of interest in developing gas-to-liquids (GTL) plants to capture the economic benefits of this inexpensive resource. Recent developments on GTL projects in Louisiana – one has been cancelled while another awaits a final investment decision – are influencing whether GTL is gaining enough momentum to go "prime time."
#17: China's First Major Industrial User of Shale Gas Swings to Red
A Chinese fertilizer maker in 2013 began to secure all of its natural gas feedstock from China's first commercial shale gas field. In August of this year, the company announced that weak demand and higher gas prices had hurt its profitability.
(EDITOR'S NOTE: A review of articles 16 to 13 will run on Dec. 26. The list featured in this series comprises the top DownstreamToday articles as of Dec. 10, 2014.)