European Petchem Group's Re-branding: More Than A New Name
|
Tuesday, September 16, 2014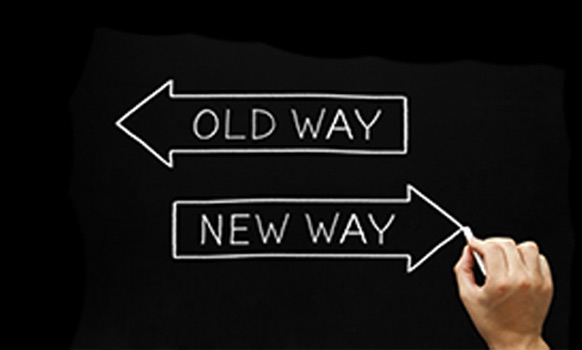 DownstreamToday talks industry perceptions, shale gas and a revamped brand with executive director of Petrochemicals Europe.
Europe has long been a world leader in manufacturing ethylene, propylene, olefins, aromatics and various derivatives, but the region's imprint on the global petrochemicals industry in recent years has been eclipsed by robust growth elsewhere – particularly North America, the Middle East and Asia. Moreover, strict economic and environmental regulations within the European Union have diminished the competitiveness of Europe's petrochemical manufacturers.
Seeking to reverse recent trends in the region, the organization earlier this year launched an intense effort to amplify the industry's profile and to address advocacy issues with a sense of urgency. Formerly known as Association of Petrochemical Producers in Europe (appe), Brussels-based Petrochemicals Europe comprises 90 companies that make up the petrochemical arm of Cefic, the European Chemical Industry council.
Dorothee Arns
Photo source: Petrochemicals Europe
"Our vision is to be recognized as part of the foundation of future economic success in Europe, fueling innovation, manufacturing and employment," Dorothee Arns, Petrochemicals Europe's executive director, said in a June 4 press release announcing the organization's re-branding.
Arns is quick to point out, however, that her organization is doing more than simply updating its website and changing stationery and office signage. The recent action is part of a broader effort to inform Europeans of the significant impact the petrochemicals industry has on their daily lives and the EU economy, she said in a recent conversation with DownstreamToday.
Read on for more insights from Arns.
DownstreamToday: Your association was recently renamed "Petrochemicals Europe." What was the reason?
Dorothee Arns: Our former acronym "appe" for Association of Petrochemical Producers in Europe dated back some 15 years ago. Similar to what several other organizations have done before us we have reviewed the situation and come to the conclusion to go for a self-explanatory and transparent name for our association. The two parts of it describe who we are and also indicate our firm commitment towards petrochemicals and towards Europe. Given the competitive challenges, it is one way to raise the profile of petrochemicals in Europe and address advocacy issues with a sense of urgency.
DownstreamToday: Part of Cefic's and Petrochemicals Europe's role is to educate policymakers, the general public and the news media about the petrochemical industry. What do you see as the key misconceptions about the petchem sector in Europe?
Dorothee Arns
Executive Director, Petrochemicals Europe
Brussels, Belgium
Assumed current role
July 1, 2013
Previous experience
Various management positions, BASF
Director General of the European Solvents Industry Group, Cefic
Education
Master of business administration
Master's in applied languages & linguistics
Languages
German
English
French
Spanish
Birthplace
Wesel, Germany
Arns: Many people in Europe still think that petrochemicals are obsolete, dirty and polluting and that all chemicals are bad anyhow. They neither recognize that the industry use of water, air and soil is done with the goal of minimizing pollution across the whole production chain nor what our industry contributes to the quality of life, society and social welfare. After all, no cell phone, no windmill would exist without petrochemicals. And the alternatives to petrochemicals are not necessarily more environmentally friendly.
DownstreamToday: Please give me an idea of how important the petrochemicals industry is to Europe's economy? In other words, what are some key facts and figures that Petrochemicals Europe stresses in its outreach efforts?
Arns: We always stress the significant contribution to economic and social welfare. The petrochemicals industry directly employs more than 300,000 people in Europe. Indirectly, it generates three to four times this number of jobs in user industries across Europe. Petrochemical producers contribute 155 billion euros – 155 billion euros! – to the overall European gross domestic product (GDP). Ninety-five percent of all manufactured goods – like electronics, furniture, appliances, textiles and many more – are based on petrochemicals as enablers. And the petrochemical industry is driving a variety of cross-industry projects, which are a key part of the European innovation process to deliver products that meet the requirements of society today and tomorrow.
Just recently we have developed a catchy, text-reduced leaflet aggregating all these facts and figures on our products and us as industry. It can also be found on our homepage www.petrochemistry.eu, where much more detailed information is available, too.
DownstreamToday: Energy, regulatory and labor costs put Europe's petrochemical manufacturers at a disadvantage to their peers in the Mideast, Asia and, to a lesser extent, the United States. What actions can European petchem players take to mitigate these challenges?
Arns: Indeed, the challenges are huge. However, European petrochemical companies are used to adapt to changing market conditions in a global commodity business and known for their innovativeness. Every company has its own strategy on how to deal with the competitiveness challenge. Some companies have decided to start purchasing ethane from the U.S., others are engaged in the Middle East or in the U.S., and there are many other options. Despite the shale gas revolution in the U.S. all market forecasts predict that naphtha will remain the dominant feedstock. After all, this is not so much about companies losing out, but more about a continent – Europe – losing out.

DownstreamToday: Do you see any key advantages that European petchem manufacturers still enjoy relative to their peers elsewhere?
Arns: Sure, and fortunately there are still plenty. Just to mention the major ones: European petrochemicals producers benefit from a high level of production integration, large domestic markets with strong customer industry clusters nearby, a good infrastructure and a skilled, motivated workforce. Additionally, a huge part of our output is based on olefins other than ethylene, such as propylene, benzene and C4 streams which is not the case elsewhere. This wider portfolio range, together with the traditionally strong innovation efforts in Europe, will certainly help to generate new growth clusters, to solve the upcoming societal mega challenges – for example energy-efficient uses or new materials.

DownstreamToday: What is Petrochemicals Europe's outlook for the prospect of locally produced shale gas in Europe, and does the organization believe it would be sufficient to bring significant petchem investment – and jobs and tax revenues – back into the region?
Arns: Our industry strongly supports the responsible and sustainable exploration of shale gas in Europe. Delaying or even ruling out the development of shale gas in Europe means increasing the dependence on imports as well as reducing the competitiveness of the industry and investments in the future. Shale gas could certainly also help Europe to meet its greenhouse gas emission reduction targets in a cost-effective manner, thus providing an important step towards a low-carbon economy.
At the moment we see an unprecedented resurrection of the American chemical industry due to the shale gas revolution. Every day new investments in the U.S. are announced, and usually new crackers are built as the first stage of a big chemical complex, not as a stand-alone plant. Where are our investments in the future here in Europe? In view of the high unemployement rate – specifically in Southern European countries – they would be more than needed. Instead, we here in Europe must be careful not to lose out even more in the global race for jobs, tax revenues and opportunities for young people.

DownstreamToday: Do you see any encouraging signs that the EU is reconsidering the impact of its health, safety and environmental regulations – specifically, better alignment of climate/environmental and economic/industrial targets? Why or why not?
Arns: Basically no, at least not to the extent our industry would need it. My personal observation is that topics like competitiveness and cost-effectiveness of regulatory measures have significantly moved up on the agendas of regulators, and this I take as a promising sign. For example the European Commission has recently formulated the target of 20 percent of GDP to come from manufacturing by 2020, whereas it currently stands at around 15 percent. However, what is still missing is the translation of this target into concrete measures.
There are more than 150 pieces of EU regulation impacting chemicals and, of course, the petrochemical industry is fully committed to comply with all of them. Nevertheless, we are advocating for balanced, cost-effective regulations that allow the industry to prosper while being compliant. It becomes more and more evident that meaningful policy in a global context may turn into a disadvantage for industry when only applied in Europe. It is high time that European politicians took this into account and act, if they want to maintain and expand the industrial backbone of our economies in Europe.
DownstreamToday: How would a stronger competitive position for European petchem manufacturers benefit the regional and broader global economies?
Arns: As a matter of course, it would above all be beneficial to the European economies, many of which show a lack of revenues and high unemployment rates, especially with young people. However, beyond the boundaries of Europe also the global economies would benefit, specifically from the many cross-industry projects the European petrochemical producers are driving together with universities and with downstream user clusters along the value chain. These joint activities and the diverse portfolio of olefins, which is not exclusively based on ethane, have already proved to drive innovation forward to tackle the upcoming global mega-challenges of society.
Matthew V. Veazey has written about the upstream and downstream O&G sectors for more than a decade. Email Matthew at mveazey@downstreamtoday.com. Twitter: @The_Mattalyst