Key Downstream Winners from Mexican Energy Reform May Not Be in Mexico
by Matthew V. Veazey
|
DownstreamToday Staff
|
Monday, September 08, 2014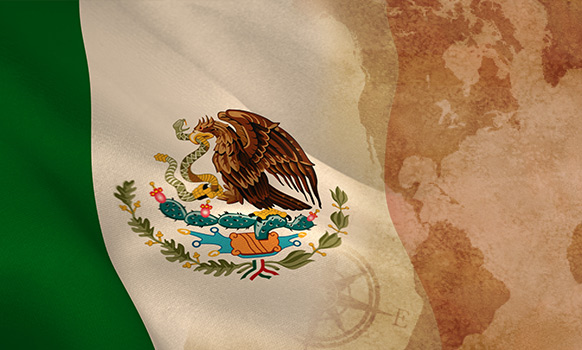 Post-energy reform, investment in Mexico's downstream should be limited in scope, predicts industry analyst.
Last month, Mexican President Enrique Pena Nieto made history by signing legislation ending the monopoly that his country's government has held on Mexico's oil and gas industry since 1938. The move, which beginning next year will allow private and foreign investors to enter into joint ventures with national oil company Petroleos Mexicanos (Pemex), is expected to help Mexico modernize its energy sector because more advanced technology and expertise will be deployed throughout the value chain.
With the help of its private-sector exploration and production partners, Pemex will finally be able to reverse a trend of sharply declining hydrocarbon reserves by developing new fields both onshore and offshore. Midstream, the wave of energy reform is expected to spur new private pipeline and storage investments to support demand for growth in gas-fired power generation.
In the downstream, however, private-sector investment in Mexico may be more limited in scope. In fact, the key downstream beneficiaries of Mexico's sweeping energy reforms may not be in Mexico at all but on the U.S. Gulf Coast (USGC), according to Wood Mackenzie analyst Afolabi Ogunnaike.
"We expect that USGC refiners will continue to be the primary exporters of gasoline and diesel to Mexico," he said.
Find out why Wood Mackenzie makes this prediction, along with additional insights about Mexico's downstream in this new era, in the following DownstreamToday interview with Ogunnaike.
DownstreamToday: Wood Mackenzie has observed that Mexico has the largest gasoline deficit in the Americas and that product demand is expected to grow in that market, yet you aren't optimistic that a new refinery will be built by the end of the decade. Why not?
Afolabi Ogunnaike: Pemex has proposed a new 300,000 barrel per day (bpd) refinery at Tula. However we view the refinery as unlikely to be built by end of the decade. The refinery was not included in Pemex's most recent business plan. Additionally, Mexico is located in close proximity to the growing product supply from the USGC. The USGC refineries have a number of advantages over refineries in Mexico:
USGC refineries are more complex and have a higher yield of clean products. This contributes to a significant refinery margin advantage
USGC refineries also have access to discounted crude oil and natural gas. The natural gas advantage helps sustain lower operating expenses in the USGC compared to refineries in Mexico. The discounted crude oil supports the refinery margin advantage.
USGC refineries are already in operation, they are already supplying the bulk of gasoline imports to Mexico. There is limited incentive to build a new multi-billion dollar refinery when Mexico is already being supplied by USGC.
DownstreamToday: Wood Mackenzie has stated that it expects the large majority of Mexican refinery investment to be in hydrotreating – to the tune of 300,000-plus bpd – by 2020. Why the emphasis on hydrotreating?
Ogunnaike: In recent years Pemex completed a major upgrade of the Minatitlan refinery. The Salamanca refinery is also slated for a major refinery upgrade, too. However there has been tightening of fuel quality standards in Mexico. Pemex is primarily focusing its refinery investments on upgrades to meet the new quality regulations. "Premium" gasoline moved to an 80 parts per million (ppm) sulfur maximum limit (with an average target of 30 ppm sulfur) during 2006, a reduction from the previous range of 250-300 ppm sulfur. The other grade, "Magna" regular gasoline grade, is currently 300 ppm sulfur in the metropolitan zones (Mexico City, Monterrey and Guadalajara), and 500 ppm across the rest of the country. Hydrotreating projects are being undertaken to move Magna gasoline to the same specification as Premium.
Currently, road diesel consumed in some parts of Mexico is up to 500 ppm sulfur whereas the target is to meet is 15 ppm sulfur throughout the country. Investments in distillate hydrotreating are required to achieve the targets.
Mexico's Petroleum Product Imports
Mexico's imports of petroleum products from the United States increased 152 percent from 2004 through 2013, according to the U.S. Energy Information Administration (EIA). Of the 527,000 barrels per day (bpd) of U.S. product exports to Mexico last year, motor gasoline constituted 46 percent of the total while distillate fuel oil and liquefied petroleum gas commanded 22-percent and 10-percent shares, respectively.
EIA also reports that Mexico's total oil consumption averaged 2.1 million bpd in 2013. The actual processing capacity of Pemex's six refineries was 1.46 million bpd last year – approximately 5 percent below its total capacity, states the agency.
Pemex's refineries include:
Cadereyta
Madero
Minatitlán
Salamanca
Salina Cruz
Tula
DownstreamToday: When Mexico replaces its current system of subsidizing refined products with an inflation-adjusted international market price system (after 2020), what do you believe will be the impacts for refiners both in Mexico and the United States?
Ogunnaike: The removal of the subsidy could reduce Pemex losses in the downstream sector. The absence of subsidies should make Mexico's downstream more attractive to investors. However due to reasons stated above we do not expect a new major refinery will be built in Mexico by the end of the decade.
U.S. refineries are already supplying refined products to Mexico. We expect this to continue in the future.
DownstreamToday: I understand that Wood Mackenzie also sees downstream opportunities in Mexico for U.S. natural gas producers. Would you please elaborate?
Ogunnaike: Unlike refineries in the USGC, some refineries in Mexico do not have natural gas supply. There is an opportunity to supply gas to these refineries for use as a fuel. Currently Mexico uses refinery fuel oil, which reduces the yield of high value fuels and negatively impacts margins, while the majority of the U.S. refineries use cheap natural gas.
There are uncertainties around the volume and quality of oil and gas production post-energy reform. If upstream gas investments – especially in shale regions – raise Mexico natural gas production, then it could be a source of natural gas for the refineries or power generation. Additionally, if significant volumes of condensate are produced post-reform, the condensate could be a feedstock for the chemicals sector. The investment potential in terms of new piping and processing infrastructure will be linked to the oil and gas resources that are unlocked post-reform.
Matthew V. Veazey has written about the upstream and downstream O&G sectors for more than a decade. Email Matthew at mveazey@downstreamtoday.com. Twitter: @The_Mattalyst