Navigating the Petchem FDI Conundrum in Developing Economies
by Matthew V. Veazey
|
DownstreamToday Staff
|
Wednesday, August 20, 2014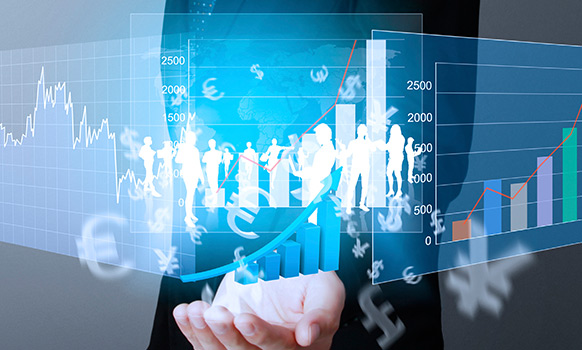 IFC's point man on chemical sector projects sees particularly attractive petchem investment opportunities in Africa, Central Asia and in China, India and Mexico.
Emerging markets can present a conundrum for foreign companies wishing to invest in capital projects abroad. Many of these developing economies boast growing populations that are younger on average than their developed counterparts, and rapid industrialization is often underway in such markets to support growing consumption of goods. However, investing in a developing economy can be risky. Investors operating in emerging markets may face a higher likelihood of business threats such as political instability, high inflation and inadequate accounting and regulatory systems compared to those in the First World. (U.S.-based investment firm T. Rowe Price provides a good summary of these and other pros and cons of investing in developing economies.)
Helping private-sector investors navigate the unique risks of developing economies is the specialty of Washington, D.C.-based International Finance Corp. (IFC), and Anil Chandramani is IFC's point man on chemical sector projects.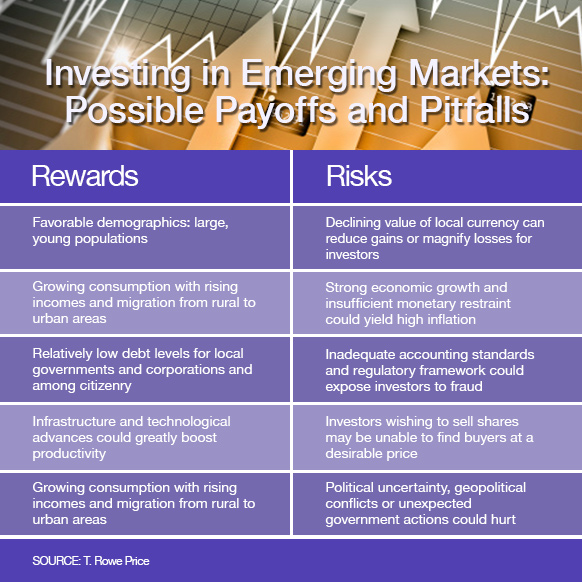 SOURCE: T. Rowe Price (http://individual.troweprice.com/public/Retail/Planning-&-Research/Tools-& Resources/Investment-Planning/Basics-of-Emerging-Market-Investing)
"In the current fiscal year, in the chemicals-petrochemicals-fertilizers sector alone, IFC expects to invest more than $1 billion of its own money and mobilize about $2 billion of other people's financing that together will finance projects up to maybe $15 billion," said Chandramani, chief investment officer and global sector lead for chemicals and fertilizers with IFC.
A member of the World Bank Group funded largely by member countries, IFC aims to fight poverty by supporting private-sector development and job creation in emerging economies. IFC provides partial financing for infrastructure projects in various industries. Examples of projects that IFC has helped to fund include banks, private hospitals and schools, natural gas-fired power plants, pipelines, steel mills, waste treatment facilities, oil refineries and chemical and fertilizer plants. Touting its strong governmental ties and deep regional knowledge in emerging markets, IFC maintains that its ability to mitigate investment risks inherent in such locales go well beyond that of a traditional bank.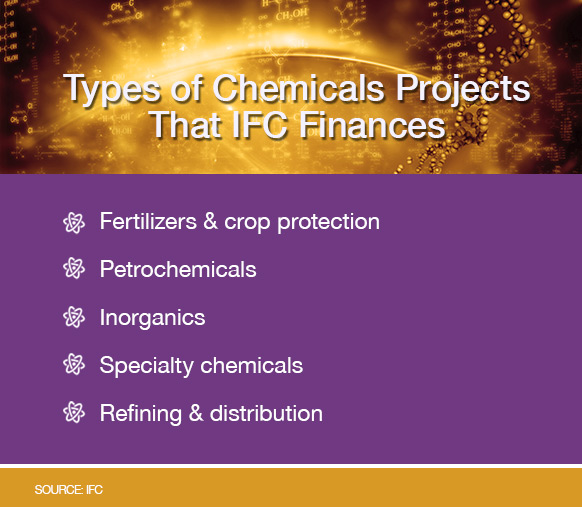 SOURCE: IFC
"IFC is very active in today's market and we are keen to engage with good proactive clients," noted Chandramani, who recently spoke to Downstream Today about IFC's efforts to encourage petrochemical industry players to invest in emerging markets. Excerpts from the conversation follow.
Downstream Today: Please briefly describe IFC's role in supporting petrochemical projects in developing countries. What sort of added value do you provide that a chemical company doesn't get by going it alone or by partnering with banks or private equity firms?
Anil Chandramani: IFC helps companies strengthen their risk management capabilities so they can grow and compete globally. By our charter IFC works only in emerging market countries, but in those countries we support both local/domestic companies as well as international companies that are seeking to make investments in those emerging markets – that is, foreign direct investment (FDI).
IFC can support investment in several ways by helping companies understand risks and options for mitigating those risks. IFC can provide both equity and debt, which is very uncommon and allows IFC to tailor the exact solution since we don't have to limit ourselves to only debt (as banks do) or only equity (as private equity firms do). In addition, IFC provides long-term local and foreign currency financing, usually for much longer tenors than available in emerging markets. This is particularly useful in the chemicals-petrochemicals sector, which is capital-intensive and cyclical, so a longer repayment period or longer period for equity exit gives a petrochemical company time to stabilize and become profitable.
IFC can also bring other partners in on both the debt and the equity sides. Because of our AAA bond credit rating, IFC is counter-cyclical and hence does not pull back during the low points of economic cycles. IFC can help mitigate political risks because we are owned by 184 governments. By virtue of the fact that IFC is a part of the World Bank Group, we have a better understanding of the economic situation in emerging market countries than most other people – and not just in one country but globally. Thus, IFC understands emerging markets like few others do.

Downstream Today: Where do you see some of the most attractive opportunities for petchem investments?
Chandramani: After many years, in fact decades, we are seeing the United States, European Union and Japan begin to come off their low points simultaneously. Even China will grow at, say, 7.5 percent – off its highs but hardly something you want to ignore. Thus together, we expect a tremendous pull being exerted on the global economy, creating resultant opportunities in many parts of the globe, depending on the strengths of each region.
For instance a huge amount of gas is coming into play in East and West Africa: Nigeria, Cameroon, Gabon, Ghana, Tanzania, Mozambique and other countries. Similarly, there is a lot of potential in Central Asian countries. Mexico has decided to liberalize its oil and gas sector which could create huge opportunities for private players. There is a lot of excitement in India with a new government which people hope will galvanize the bureaucracy, reduce corruption and bring about growth. Myanmar is opening up. Then of course there is the shale gas boom in North America. So all in all, it is likely that there will be lots of opportunities. For each company, it really depends on what its business is, where it would like to play and whether it is ready to exploit these advantages.

Downstream Today: Which types of petchem investments are most promising for these regions?
Chandramani: In resource-rich regions, opportunities will be for those companies that exploit natural resources and convert them efficiently into value-added products. In countries like India and China, it will be the ability to manufacture chemicals and petrochemical products required by local industries that are expanding to meet domestic demand. In some other countries it would be technology plays focused on high-value-add products. In many areas there will be opportunities for more than one kind of investment, maybe all kinds. Mexico is rather enviably placed because it has lots of natural resources, access to technology and is also close to a big market and it also has access to both the Atlantic and the Pacific rim countries.

Downstream Today: Building a petrochemical plant in a country with a developing economy can be fraught with considerable political and financial risks. What are some things to keep in mind when eyeing potential "high-risk, high-reward" investments in such locations?
Chandramani: It is all about understanding risks and putting in place mitigating measures so that you are prepared to respond if the risk actually materializes. There are so many potential risks that it is difficult to list them out. The key is that if you have a partner like IFC, which knows the emerging markets really well, which has worked in emerging markets for over 50 years, then you have the advantage that IFC can extract a lot of lessons from its experiences in the past and advise clients what to look out for. As I have also mentioned we have a unique perspective because there are few institutions that work only with private-sector companies – maybe none other – that has 184 finance ministers on its board and is AAA-rated. IFC provides about $25 billion a year in new investments.

Downstream Today: What sort of partners is IFC looking for to develop petrochemical projects?
Chandramani: IFC looks for good clients with strong track record to make projects successful. We follow very strong "Know Your Customer (KYC)" policies. Our mandate is to create economic development in the emerging markets, which can be created by successful companies. If a company shuts down or becomes bankrupt, then it has not created anything of lasting value. So the sponsors or entrepreneurs we support must have solid, transparent backgrounds and must demonstrate the commitment to be able to ride out the tough phases or downcycles. Finally the sponsor must have sufficient "skin in the game" so that their interests are aligned with ours in making the project successful.
EDITOR'S NOTE: To learn more about exploring petchem investments with IFC, contact Anil Chandramani by phone: 1-202-473-4081 or 1-202-830-8398 or by email: achandramani@ifc.org.