TPCOA: Corpus Christi Region A Good Fit for New Steel Mill
by Matthew V. Veazey
|
DownstreamToday Staff
|
Friday, June 27, 2014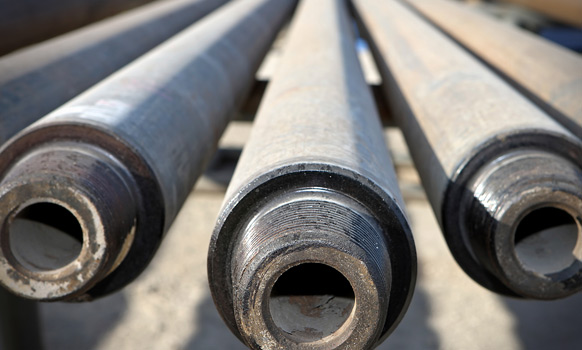 New pipe mill in the heart of the Eagle Ford will be the largest single U.S. investment by a Chinese company.
Robust demand for drill pipe, pipe casings and oil pipe – collectively known as oil country tubular goods (OCTG) – has prompted Tianjin Pipe (Group) Corp. to build a $1.1 billion seamless steel pipe mill in the United States. The investment, undertaken by the company's subsidiary TPCO America (TPCOA), represents the largest single U.S. manufacturing investment to date by a Chinese company.
The La Quinta Trade Gateway, a 1,100-acre greenfield deepwater terminal that the Port of Corpus Christi recently completed in San Patricio County, Texas, beat out approximately 70 other sites throughout the United States to host the TPCOA pipe rolling and finishing mill. The 1.6 million square foot facility will use an electric arc furnace to convert recycled scrap steel and pig iron into seamless pipe, and the project will support roughly 2,000 construction jobs and as many as 800 permanent jobs during operations. Along with hot-briquetted iron and direct-reduced iron plants that Austrian steelmaker voestalpine is developing nearby, TPCO is helping the "Coastal Bend" region of South Texas – gateway to the Eagle Ford shale play – to become a new center of iron and steel manufacturing.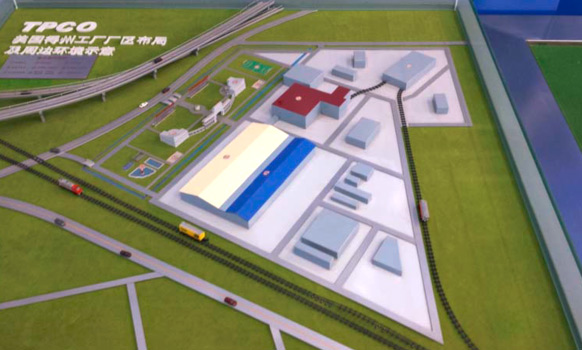 A rendering of TPCO America's new seamless steel pipe mill near Corpus Christi, Texas. Image courtesy of TPCOA America.
"TPCOA is very pleased to be a new member of the greater Corpus Christi area," Jim Fritsch, chief consultant to the TPCOA project team, told DownstreamToday recently. "The acceptance and community support for the new seamless pipe project has been outstanding. We look forward to being a good corporate citizen and providing meaningful employment opportunities."
Read on for excerpts from DownstreamToday's conversation with Fritsch about why the Coastal Bend is a good fit for TPCOA's new steel mill.
DownstreamToday: What factors were you looking at as you narrowed down your choices, and why did the Corpus Christi area come out ahead in the selection process?
Jim Fritsch: Many factors are included in the industrial site-selection process including, but not limited to, the following:
Availability of the necessary utilities such as electrical power, natural gas, industrial gases and water at economical rates
Availability of existing infrastructure for roads, power lines, railroads and water supply
Availability of adequate acreage for the facility with an industrial environment and with a reasonable buffer zone surrounding the site
Location close to the target geographical markets and end-use customers
Access to nearby water transportation and ports
Availability of adequate labor supply for both construction and operations of the new facility
Good educational facilities to support higher education as well as education of our employees' children, and support from the local high schools and universities to provide properly trained folks as potential employees
Support and acceptance from the local community for a heavy industrial site and a willingness to accept and welcome folks from a different cultural background
The Corpus Christi area was chosen because its overall rating was very favorable compared to other potential sites. Additionally, the local support for the new investment was very strong and a major plus for Corpus Christi.
DownstreamToday: Where else did TPCOA consider locating the seamless pipe facility, and did any of them have a long history of iron and steel manufacturing?
Fritsch: TPCO considered many locations for the site on the new seamless pipe facility, including some that had a history of steelmaking. However, a local steelmaking history was not the only criteria used in the site-selection process.
DownstreamToday: The Corpus Christi area is no stranger to large industrial facilities, but iron and steel manufacturing is a new industry for the Coastal Bend. How does the region's background with the oil refining and petrochemicals industries complement a grassroots seamless pipe plant?
Fritsch: The local oil refining and petrochemicals industries complement a grassroots seamless pipe mill in many ways, including:
Seamless pipe that will be manufactured at the TPCOA plant is used by the oil and petrochemical industries in their factories, and line pipes bring raw product to their facilities
Many of the suppliers supporting the oil and petrochemical industries are also needed to support the TPCOA facility, examples include: electrical and mechanical contractors, electrical motor repair companies and instrument calibration firms
The region has excellent training facilities that are supported by local industry. TPCOA will benefit by participating in supporting the facilities and assuring that our new employees are well-trained in all critical areas
The local industries support and use Port Corpus Christi. The expansion of Port Corpus Christi with La Quinta will enable TPCOA to economically receive needed input materials as well as export our products to the international market
DownstreamToday: What new businesses will TPCOA's seamless pipe facility support? For instance, what sort of suppliers and service companies will (or have) set up shop to cater to your needs during operations?
Fritsch: TPCOA will support many businesses covering a broad range of firms from grocery stores to industrial service companies, to transportation companies, to building contractors. Many of the businesses currently exist in the area, but many new businesses will be needed to support manufacturing operations.
DownstreamToday: TPCOA's seamless pipe facility represents the largest-ever direct Chinese investment in a U.S. greenfield site to date. Why would a Chinese company want to build such a plant in the United States?
Fritsch: TPCOA is running a growth strategy. North America is one of the largest and strongest markets for OCTG seamless pipe. A world-class manufacturing facility located in the heart of the USA oil and gas industry is an excellent growth opportunity.
DownstreamToday: I understand that TPCO plans to initially hire 300 people during operations but eventually ramp up to 800 permanent employees. Which types of vacancies are you looking to fill?
Fritsch: TPCOA will be looking for qualified high school, technical school and college graduates in a broad range of areas. The TPCOA website and Workforce Solutions are good contact points for needed positions.
(Editor's note: Click here for a 12-minute TPCOA video about the project.)
Matthew V. Veazey has written about the upstream and downstream O&G sectors for more than a decade. Email Matthew at mveazey@downstreamtoday.com. Twitter: @Matthew_Veazey