CITAC Sees Robust Investment in Africa's Downstream
by Matthew V. Veazey
|
DownstreamToday Staff
|
Wednesday, May 09, 2012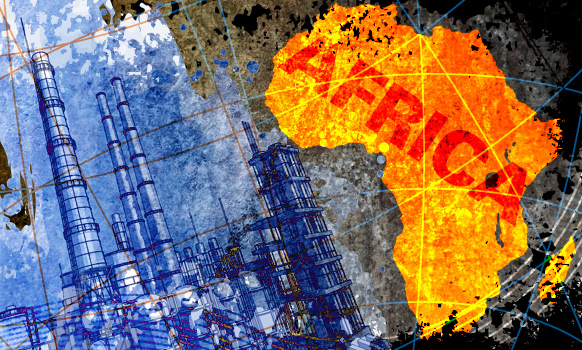 Africa's downstream is ripe for supply logistics investments, says a UK-based consulting firm.
A UK-based consulting firm specializing in Africa's downstream industry expects robust investment in supply logistics throughout the continent to 2020.
"We often think that oil growth comes from gross domestic product [GDP] growth, but in fact we must remember that GDP growth depends on energy supply so an expensive supply chain -- and worse, bottlenecks in the supply chain -- will eventually constrain growth in comparison to competing countries," said Elitsa Georgieva, manager of Consulting Services with CITAC Africa Ltd.
Africa's economies, which are becoming more liberalized and more regionally integrated, are projected to grow by an average of 5 percent annually through the end of this decade. Georgieva pointed out that three factors are driving this growth: high oil prices, minerals demand from Asia and strong population growth.
Sustaining an impressive economic growth rate in Africa hinges on ready access to fuel supplies. Delegates at a recent series of CITAC-organized industry workshops in Marrakech, Morocco concluded that investments in tank farms, ports, pipelines, railways and distribution networks are essential.
According to CITAC, several African countries are particularly ripe for downstream logistics investment. The specific countries, and the high-volume entry points that should continue to receive much attention from investors, include:
Kenya and Tanzania -- The ports of Mombasa, Kenya and Dar es Salaam, Tanzania boast ports that serve as key supply points for most of East Africa.
Morocco -- Horizon Terminals has built a major terminal in Tangier that enables it to target the Gibraltar Straits bunker market and attract container traffic from Southern Spain.
Nigeria -- Despite its abundant oil and gas resources, Nigeria accounts for 35 percent of Sub-Saharan Africa's clean product imports and is thus a good candidate for supply logistics investment. CITAC points out the refineries in Africa's most populous country tend to be inefficient, and government fuel subsidies will likely continue to limit the incentive to upgrade refineries. Lagos is a particularly strong candidate for infrastructure spending.
South Africa -- CITAC reports that 29 percent of Sub-Saharan Africa's clean products demand stems from South Africa. This major market should continue to attract infrastructure investment as the gap between demand and refinery output continues to grow. Earlier this year, the government-owned transport and logistics company Transnet commissioned a 345-mile (555-kilometer) stretch of its New Multi-Product Pipeline (NMPP) from Durban to Jameson Park near Johannesburg.
CITAC expects any concentration of infrastructure investment in high-volume entry points such as Dar es Salaam, Durban, Lagos, Mombasa and Tangier to have a significant impact on the broader African products market.
"The knock-on effect is likely to be calls for greater regional harmonization of product quality, inspection and pricing, and also for market liberalization," said Georgieva.
Georgieva is quick to add, however, that refineries should ultimately benefit from keen investor interest in supply logistics. Although major capacity expansions are underway in Cameroon and Algeria, such major projects should remain the exception thanks to factors such as low international margins, overcapacity and financing challenges. Rather, Georgieva noted that CITAC predicts refineries will be the recipients of "low-cost, high-impact" solutions such as debottlenecking, energy saving, better risk management and perhaps new desulphurization units.
"[T]he drive for cleaner fuels, closer regional integration and greater market liberalization will ultimately force most of Africa's existing refineries to modernize their plants and improve efficiency," Georgieva concluded.
"If the refineries are efficient and competitive, the logistic improvements will offer the refineries more volume; if not, the refineries will suffer from cheaper product imports."
Matthew V. Veazey has written about the upstream and downstream O&G sectors for more than a decade. Email Matthew at mveazey@downstreamtoday.com.