Brazil's 'Father of Ethanol' Sees Bounty for Biofuel
by Matthew V. Veazey
|
DownstreamToday Staff
|
Wednesday, February 08, 2012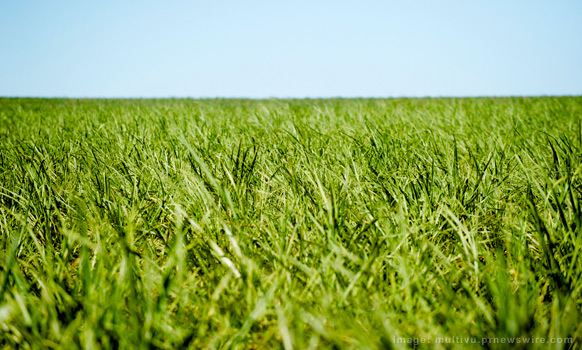 A pioneer in Brazil's ethanol sector expects robust growth in the ethanol market throughout the Western Hemisphere and beyond.
The U.S. Congress recently allowed tariffs on imported ethanol to expire after being in place for more than three decades. Brazil's ethanol industry has long criticized the tariffs, which it saw as protecting corn ethanol from international competition. A pioneer in Brazil's ethanol sector expects the expiration of the tariffs to promote robust growth in the ethanol market throughout the Western Hemisphere and beyond.
"We'll become a commodity market," predicted Mario Garnero, Chairman of the Sao Paulo-based merchant bank Brasilinvest and a pioneer in the rapid growth of Brazil's ethanol sector in the 1980s. "You have pork bellies and other indices. Why not have one come up for ethanol?"
Although ethanol futures contracts are bought and sold on commodity exchanges such as the Chicago Board of Trade and New York Mercantile Exchange, Garnero contends it is not yet a truly global commodity. He explains that the scale in production and trading, along with the number of exchanges dealing with the product, must increase markedly before ethanol attains that status.
"The standardization of product specifications and the way ethanol contracts are drafted -- and something closer to a single-pattern price for the maritime freight of ethanol, would also be of great help to the expansion of its global trade," Garnero added.
"Movements like these would truly help offset price volatility brought about by the seasonalities each country faces in ethanol production."
From An Additive to a Substitute
Petrobras, Brazil's national oil company, announced in 2006 that the South American country had achieved self-sufficiency in oil and gas production. That announcement marked a dramatic shift from the country's energy situation in the 1970s. Brazil's heavy reliance on imported oil back then became painfully clear as the country's government raised gasoline prices and rationed fuel sales to cope with the precarious supply situation.
After the first global oil market shock in 1973, Brazil's national government implemented an aggressive plan to expand the use of ethanol as an automotive fuel. Produced from domestically grown sugarcane, ethanol had been blended into Brazil's fuel supplies for decades. Under the National Ethanol Program (also known as the "Pro-Alcool" ["Pro-Ethanol"]) plan the government instituted in 1975, however, Brazil would attempt to reduce its dependence on oil imports by increasingly substituting ethanol for gasoline in vehicles.
To be sure, Brazil's government also actively promoted domestic oil exploration and production as a result of the oil shocks -- a move that has dramatically improved the country's energy security fortunes. However, the Pro-Alcool initiative did herald a significant shift in how Brazilian motorists powered their automobiles.
By the time Pro-Alcool went into effect, Brazil's gasoline supply contained less than 10 percent of ethanol by volume -- a result of progressively lower mixture percentages implemented in the decades following World War II. During the war, the ratio of gasoline to ethanol in blended motor fuel reached approximately 60:40 to compensate for difficulties in receiving oil imports.
Pro-Alcool subsidized the expansion of ethanol production with tax incentives for farmers to grow more sugarcane, developers to build biorefineries and automakers to build vehicles capable of running on ethanol. In addition, the government financed a distribution network to provide motorists easy access to ethanol fuel pumps.
The government also mandated a percentage mixture of ethanol and gasoline that fluctuated annually from 10 to 22 percent over two decades. Price controls that kept the ethanol prices artificially low also promoted rapid growth in sales of vehicles configured to run on 100 percent ethanol (E100), which is also known as "neat ethanol."
The growth in E100 vehicle sales stemmed from a proposal spearheaded by Garnero, who at the time was head of the Brazilian automakers' trade association ANFAVEA. ANFAVEA's members include global manufacturers such as GM, Mercedes-Benz and Volkswagen.
"We were confronted with a government mandate: find a solution for gasoline or we'll impose a ration on consumers," recalled Garnero, who noted that rationing would have had serious negative economic effects on Brazil's automakers.
"I then decided to call all the presidents of the auto industry of Brazil and propose a solution that was not rationing: convert all gasoline engines to run on pure ethanol."
Because Garnero also sat on Brazil's National Commission on Energy, which oversaw the implementation of Pro-Alcool, he was in a unique position to shepherd the E100 proposal through the proper government channels. Garnero's role earned him the nickname "Father of Ethanol" in his country.
Once the E100 policy was in place, its effect on car sales quickly became apparent. According to figures from the Brazilian Sugarcane Industry Association (UNICA), only 2,271 ethanol-powered automobiles were sold in Brazil in 1979. The following year, the sales figure for neat-ethanol vehicles skyrocketed to 226,352. By 1983, the E100 vehicle sales figure more than doubled to 538,401 units. During the same period, sales of gasoline-powered automobiles fell from 826,462 in 1979 to 70,098 four years later. Low oil prices and ethanol shortages prompted Brazil's government to phase out the subsidies and price controls in the 1990s.
Flex-fuel automobiles, which can run on gasoline or ethanol -- or a mixture of both -- hit the Brazilian market in 2003 with sales of 39,095 units. In 2008, sales exceeded 2 million -- dwarfing sales of gasoline-only automobiles (127,896) and ethanol-only (68). Today, gasoline sold in Brazil must contain 25 percent ethanol. In addition, four out of five cars on Brazil's roads are flex-fuel models.
New Players on the Ethanol Team
Although the U.S. and Brazil are currently the world's top two ethanol producing countries, Garnero observed that production of the biofuel is spreading throughout tropical and subtropical regions that can support sugarcane production. He cites China and Thailand as two up-and-coming ethanol powerhouses. In addition, he sees the Philippines and Malaysia as possible contenders.
The region Garnero is most enthusiastic about, outside of his native Brazil, is Africa. He points out that agriculture is undergoing a "revolution" throughout the continent, most of which lies within the tropics. Garnero explains that Africa offers many of the same agricultural benefits that Brazil enjoys: long growing seasons with ample sunshine and moisture and favorable soil types. Coupling these built-in benefits with world-class growing and processing techniques could occur within 20 years, Garnero predicted. The drive to foster agricultural development throughout Africa should be a key driver in bringing cane-based ethanol "to a new level in the next 10 years," he said.
"We'll bring new important players into the game," said Garnero. "Africa will be on its way to renewable agriculture and creating jobs and wealth with ethanol production."
Garnero expects Brazil to play a major role in helping to develop ethanol industries in Africa and elsewhere by expanding its research and development efforts. In effect, he wants Brazil to become an even greater storehouse of knowledge and technology incubator for ethanol.
Spreading the Word
The "Father of Ethanol" does not take his bully pulpit as an ethanol pioneer lightly. This year alone he is taking on prominent roles at high-profile events touting renewable energy. By chairing green economy conferences in China and the U.S. and participating in civil society symposia leading to the United National Rio 20+ Conference in Rio de Janeiro, Garnero will have several platforms to expound upon his vision for Brazil's biofuels future.
"Brazil is today a country that's second-largest after the States but we have a capacity of going to 80 million cubic meters of ethanol vs. 40 million that Americans are producing," said Garnero.
Garnero also pointed out that no more than 1.5 percent of Brazil's arable land is used to grow sugarcane. Although the U.S. ethanol industry can produce five times more ethanol than Brazil, he contends that Brazil's avoidance of the "food vs. fuel" debate by using sugarcane rather than corn as a feedstock will be a strong selling point for emerging markets.
In addition, Garnero sees opportunities for cane-ethanol production in the U.S. He points out that the U.S. Gulf Coast, which has a long history of growing sugarcane from Florida to Texas, could become a major ethanol-producing region. As this map from the U.S. Department of Agriculture shows, U.S. ethanol production is concentrated in the Midwestern corn-growing region. The Gulf Coast, in contrast, boasts very few ethanol plants.
As Brazil develops second- and third-generation ethanol technologies by using bagasse from harvested cane fields, Garnero predicts that ethanol production in the South American country could double without using more arable land.
"What I think [Brazil's experience with ethanol] has shown is that when you do not put food competing with energy you have a very important source of energy coming down," concluded Garnero. "Since the beginning, we never thought that biofuels could be replacing or displacing oils. Rather, biofuels can have 10 to 20 percent of participation of total replacing oil. That's already a very huge contribution for pollution/clean air and increasing productivity in agriculture in Brazil."
References
Matthew V. Veazey has written about the upstream and downstream O&G sectors for more than a decade. Email Matthew at mveazey@downstreamtoday.com.