Buying, Selling 'Pre-Owned' Facilities A Complex Process
by Matthew V. Veazey
|
DownstreamToday Staff
|
Tuesday, December 27, 2011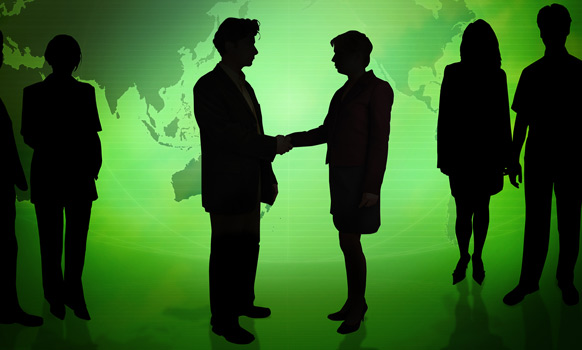 When a refinery or other industrial facility falls victim to rationalization, the facility's owner might turn to someone like Shaffy Nasser.
The refining industry in established markets such as North America and Europe is undergoing a period of rationalization. Typically smaller and less competitive refineries have ceased operations or are expected to do so, often failing to stay profitable amid more formidable challenges such as stricter environmental regulations, higher labor costs and slackening demand. When a refinery or other industrial facility falls victim to rationalization, the facility's owner might turn to someone like Shaffy Nasser.
Nasser is CEO of Palmdale, Calif.-based American Industrial Corporation (AIC), which buys industrial plants in markets with excess supply and sells them to new owners in higher-demand markets. When asked if the industrial project management company's role is akin to that of a retailer stocking and selling closeout merchandise, he said that a better analogy would that of an automobile dealership.
'Certified Pre-Owned' Facilities
"I think we can compare our plants to 'certified pre-owned cars that are fully refurbished by us before selling,'" Nasser said. "All our plants come with a one-year performance guarantee."
After AIC acquires a refinery, petrochemical plant or power plant for a client, it will first dismantle the facility. Following refurbishment, the company will ship the asset to the buyer's location and reinstall it onsite. The turnkey process may also include training the new owner's staff to properly operate the facility.
AIC contends that its business model enables international corporate buyers to establish and own industrial plants at a fraction -- typically one-fourth or less -- of the cost of building new facilities. For some buyers, having the ability to acquire a used facility can have significant economic implications for the countries in which they operate. Because the capital costs of a pre-owned plant are much lower than those of a grassroots facility, some countries are able to add entirely new industries to their economies.
"Our buyers are typically corporations abroad who intend to set up an industry at a low capital cost," explained Nasser."We buy the refineries and other industrial plants from the refinery owners or the plant owners like utility companies, etc. So we are the sellers of the refinery or the plant."
Although AIC buys the plants directly from the plant owners, it also may work with brokers who identify opportunities; in the latter case, AIC will pay the finder's fees. Subcontractors hired by AIC perform all dismantling, refurbishing, shipping, reinstallation and other tasks.
Doing the Deal
When a facility owner wants to put a refinery, petrochemical plant or power plant up for sale, it will either place an advertisement or contact brokers or other intermediaries. A company such as AIC will learn of the opportunity from a broker or another party.
"We sign a non-disclosure agreement and the fees agreement with the broker and start talking to the seller directly to obtain technical information and to negotiate the price of the refinery," Nasser said.
"The sellers typically recover a lot more money by selling to us, but they have a longer wait because we have to arrange for funding for our client's project before we close the deal with the seller," Nasser pointed out.
Convincing the seller to grant a longer time-frame to close a deal can be particularly challenging, the AIC representative said. He explained more time is needed in such instances because his company must arrange funding from banks as well as obtain approvals and permits for the facility at the new location from the host country. "The wait is longer but it gets them more returns," Nasser said.
Nasser's company also abides by U.S. government regulations. It will not, for instance, sell to prospective buyers in countries that the U.S. regards as state sponsors of terror.
Once the deal is done, the facility must then be shipped from Country A to Country B.
"Equipment is moved by specialized bulk cargo carrier ships chartered by us which take the equipment from the United States to any country of the client," continued Nasser. "The equipment is transported as bulk cargo for larger components and the smaller components are shipped in containers."
A Select Few
Given the fair amount of consolidation and plant shutdowns taking place in established markets such as the U.S. and Europe, one might conclude that a veritable glut of shuttered facilities awaits buyers in countries with burgeoning refining, petrochemical and power generation sectors. Nasser readily dispels that notion, suggesting that relatively few facilities are available for relocation.
"There are many refineries that are being shut down and I think most of them are demolished, very few are relocated because relocation projects are very complicated," he said. "Some relocations have happened from Europe but not many from the USA."
Because relatively few facilities are candidates for relocation, Nasser said that his company is always looking to buy refineries, petrochemical plants and power plants that are in good operating condition but are no longer financially profitable in that location.
"We would welcome sellers to contact us if [they] have a refinery, petrochemical plant or a power plant. If [they] can give us sufficient time, we can pay a good price," he concluded. "If an owner is willing to do a joint venture with us, we could pay an even better price."