Keystone Poses 'No Significant Impacts' to Most Resources Along Path - US
by Tennille Tracy & Edward Welsch
|
Dow Jones Newswires
|
Friday, August 26, 2011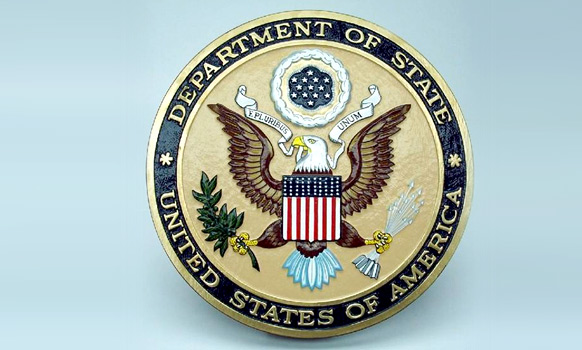 The U.S. State Department has finally reached a decision on the oil pipeline that TransCanada wants to build from Canada to Texas.
WASHINGTON (Dow Jones)
The U.S. government said Friday that a controversial oil pipeline that TransCanada (TRP, TRP.T) wants to build from Canada to Texas would pose "no significant impacts" to most resources along its proposed corridor if the company follows through on environmental protection measures.
The government, however, said the 1,700-mile pipeline would present "significant adverse effects to certain cultural resources" and that "mitigation measures have been developed under a programmatic agreement."
The long-awaited findings, released by the U.S. State Department Friday, will play a key role in the federal government's decision to either approve construction of the Keystone XL pipeline or deny it a permit. The State Department says it will make a decision by year-end.
The conclusions of the environmental impact statement "are exactly what we expected," BMO Capital Markets analyst Carl Kirst said. "We've always had a high conviction that this project would be greenlighted. If the State Department now has what it sees as a supportive environmental statement, I don't see how they can turn down this project."
Also in the environmental review, the State Department says there is the potential for spills despite protection measures. It says the risks depend on the place and size, with the most damaging potential spills near groundwater areas.
The pipeline is opposed by environmental groups. The release of the State Department's review coincides with multi-day protests in front of the White House in which more than 300 people have been arrested. The protesters are urging President Barack Obama to block the pipeline.
Environmentalists' objection to the Keystone pipeline expansion is that it will further allow development of the Canadian oil sands, 170 billion barrels worth of heavy crude oil -- the world's third-largest deposit -- located in northeastern Alberta. They are opposed to oil sands development because it releases more greenhouse gases during production and because oil-sands mining operations destroy wilderness areas in Alberta.
Proponents of the expansion say Canada is a more politically stable and environmentally responsible oil producer than other sources of U.S. imports from the Middle East, Africa and South America, and that it will provide jobs in the U.S.
Canada is the largest supplier of oil to the United States, exporting some 2 million barrels a day to its southern neighbor. About half of Canada's oil production comes from the oil sands. Made lucrative by high oil prices, Canadian and international oil companies have invested tens of billions into more oil sands production, which is expected to grow Canada's total oil production by 50% to 4.2 million barrels a day by 2020.
Without the Keystone expansion or other pipelines built out of western Canada, Canada will run out of spare pipeline capacity near the end of the decade, according to study by consulting firm EnSys Energy released last year. However, EnSys concluded that even if Keystone isn't built, other pipelines will support the continued growth of the oil-sands industry, though Canada's exports may be shifted toward Asia through a proposed overseas pipeline terminal on Canada's West Coast.
Copyright (c) 2011 Dow Jones & Company, Inc.