DNV's Bennett: Innovation Key to Survival
by Matthew V. Veazey
|
Editor-in-Chief, DownstreamToday
|
Friday, July 03, 2009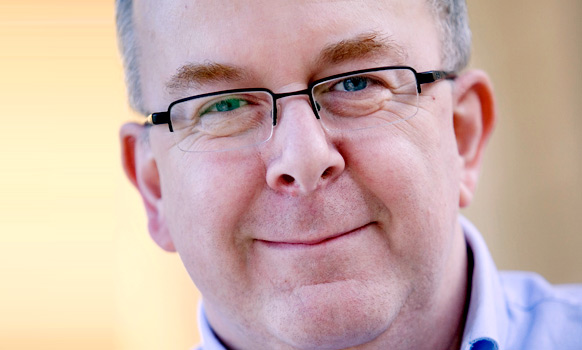 Graham Bennett of DNV Energy discusses the risks of operating refineries and steps that can be taken to mitigate those risks, while advising that changes in the energy industry with require innovation and agility for companies to succeed.
Operating a refinery or petrochemical plant is an inherently risky proposition. A multitude of hazardous liquids and gases circulate simultaneously at various temperatures and pressures at these facilities, and safety and good environmental stewardship are paramount. Also important, however, is the need for the facility to remain economically viable. Graham Bennett's job is to help the owners and operators of these facilities find the right approach to meeting these demands and doing so in a manner that minimizes risk.
Mr. Bennett began his career as a mechanical engineer. After 18 years working in the energy industry, he went to work within a consultancy environment, where he has been developing and applying risk management techniques for a wide range of clients.
Bennett has been retained by both industry and regulators to peer review safety case submissions in a number of industry sectors. He is the author of papers and training courses in risk and reliability assessment. Beyond that, he has also led a number of accident investigations in the refining & petrochemicals sector.
Today, Mr. Bennett is the director of DNV Energy's Refining & Petrochemicals Segment where he is responsible for DNV's efforts to bring better risk assessment and management to downstream oil & gas facilities.
More Than Regulatory Compliance
DNV Energy, a unit of Det Norkse Veritas that has served refineries and petrochemical plants for more than 40 years, initially assisted clients with individual projects such as quantified risk analyses or risk-based inspection programs. "Such projects may have been driven by a need to achieve regulatory compliance," explained Bennett. Nowadays, however, the scope of DNV Energy's services is much broader.
"Today, we are much more involved in solutions development with our customers, helping them to decide what to do with the outputs of such studies, and providing a more integrated set of services designed to help them manage operational risks as they occur," said Bennett. "In today's environment, competitive companies need to go beyond legislative compliance and recognize the value that a proactive risk management approach can bring to their operations."
Using risk-based methods and software tools, DNV Energy personnel identify and understand hazards to human health and the environment that exist throughout the lifecycle of refining and petrochemical projects and operations. Bennett said that clients of DNV Energy typically require an independent view on risk management issues."These may be operational in nature, or they may be related to a project such as a debottlenecking or capacity expansion, or a newbuild facility," he explained.
Bennett noted that questions he and his colleagues commonly help clients answer include: "What is the future performance of my refinery going to be after an upgrade?", "What are the top risks to the sustainability of my business?", and "How can I reduce the number of process safety incidents in our organization? "
Innovation and Agility
The above questions reflect the fact that the refining and petrochemicals industries are undergoing significant structural changes. Global demand for refined products is shifting as new refineries are built in emerging markets while refineries in mature markets cease operations. A facility that was built under an earlier regulatory regime with less advanced technology need not succumb to obsolescence, however. Refiners that react to this changing market by reconfiguring their facilities to match demands for new products or the supply of new feedstocks will weather these changes, Bennett predicted.
"Many facilities today are aging and are operating well beyond their planned life," Bennett explained, adding that a well-managed plant can operate safely and efficiently throughout its lifecycle. "Managing the risks associated with aging facilities in today's competitive landscape whilst complying with new legislation for both production facilities and products are the key challenges."
"Innovation and agility will be the keys to survival, in our view," Bennett said. "As an independent foundation, DNV invests heavily in research and development. Currently, there are a number of research projects underway which are directed towards the challenges that the industry faces." Examples of topics that the foundation is researching include biofuels, new construction materials, remote sensing, carbon capture and storage, refinery risk management, and corrosion under insulation.
A Growth Area
DNV Energy also is taking a series of steps to accommodate the needs of facilities that emerge from this transitional period. "Refining & petrochemicals has been identified as a specific growth area for DNV," said Bennett. "We are investing heavily to develop new services, recruit new people, and retrain the staff that we already have to understand some of the unique challenges that this industry faces."