OUTLOOK: Maybe Cushing Isn't So Isolated After All
|
Editor-in-Chief, DownstreamToday
|
Thursday, April 23, 2009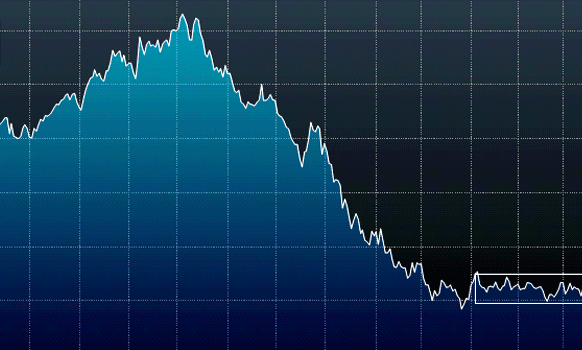 Despite some claims stating otherwise, does WTI remain a reliable world reference price precisely because it corresponds to a wide range of crude oils produced on four continents?
Last month, an installment of OUTLOOK featured the claim that the West Texas Intermediate (WTI) reference price for crude oil no longer serves as a true benchmark for pricing crude oil in the United States. The article presented the view that various logistical problems in Cushing, Okla., the WTI price settlement point for the New York Mercantile Exchange (NYMEX), diminish the WTI's reliability as a world crude benchmark. In fact, the information provider cited in the article asserted the WTI appears suitable for pricing oil in Cushing and nowhere else.
The argument that the scope of the WTI's reliability is limited to Cushing fails to take into account various factors behind the buying and selling of crude oil. What may be its biggest omission is that the WTI is but one of multiple crude streams traded on the NYMEX Light Sweet Crude futures contract. Hence, some counter that the WTI remains a reliable world reference price precisely because it corresponds to a wide range of crude oils produced on four continents.
"There are hundreds of different types of crude oil around the world and they all have different qualities," said Andrew Lipow, president of Houston-based Lipow Oil Associates, LLC, which specializes in refinery operations, storage, and trading. "Consequently they are priced to reflect these differences."
Lipow, a chemical engineer whose nearly three decades of experience include positions with a major Texas Gulf Coast refinery and a privately held trading company, pointed out that crudes are priced against market crudes. The NYMEX light sweet crude contract is one such contract. Other prominent contracts, traded on the Intercontinental Exchange (ICE), include Brent and Dated Brent. "Depending on the location and quality, crude oils price at premiums or discounts to these markets," Lipow said.
The remainder of this article will focus on the NYMEX, Brent, and Dated Brent contracts in terms of transparency and deliverability.

SOURCES: NYMEX, IntercontinentalExchange, Platts Methodology and Specifications Guide: Crude Oil
NYMEX Light Sweet Crude
"When prices rise, we expect to see inventory declines, not only at Cushing but around the world," said Lipow. Consequently, traders are keenly interested in data showing how much oil is in storage. For the WTI and other crude streams on the NYMEX contract, this information is readily available. In fact, the U.S. Department of Energy's Energy Information Administration (EIA) publishes inventories at Cushing and elsewhere in the country on a weekly basis.
"While it is true that WTI production has declined to 300,000 to 400,000 barrels per day, one can deliver many other domestic crude oils into the contract," explained Lipow.
Lipow pointed out that five foreign crudes -- from the U.K., Norway, Nigeria, and Colombia – also can be traded on the NYMEX contract. "This means that well over 2 million barrels per day (and not 300,000 to 400,000 barrels) of crude oil is deliverable to the NYMEX contract," he explained. The large volume of crude, in turn, translates into a very liquid crude oil contract. In short, Lipow argues, the WTI remains a reliable global benchmark that reflects much more than the price of oil at Cushing. "Cushing is actually tied into the rest of the world," he said, explaining that oil pipelines crisscrossing the hub are linked to Canadian and Gulf of Mexico supply sources as well as import terminals on the U.S. East and Gulf coasts.
ICE Brent
Unlike the case with the EIA and NYMEX crudes, no European entity publishes weekly inventory figures for the Brent or even aggregate crude oil inventory traded on ICE's Brent contract. Only Brent Blend Crude is actually deliverable at the Sullom Voe, U.K., Brent trading hub via marine vessels (rather than pipelines). As a result, information about this contract is somewhat less transparent than the NYMEX contract. Furthermore, the volume traded (less than 200,000 b/d of production) is one-tenth the volume that can be delivered on the NYMEX contract. However, prices on the ICE Brent Futures contract are nonetheless widely disseminated. Brent Blend remains a relatively transparent, liquid, marker crude but is a bit more difficult to make or take physical delivery, noted Lipow.
Dated Brent
A common thread between the NYMEX and ICE Brent contracts is that each has a minimum parcel size of 1,000 barrels, meaning that a wide range of buyers can purchase either contract. Moreover, the NYMEX and ICE Brent prices are based on actual cargoes that trade within a given window of time. Dated Brent, however, has a much higher threshold for participation and uses a pricing mechanism that is not readily apparent. "The Dated Brent market, against which crude oil from the North Sea, Russia, West Africa, and the Caspian price, has its drawbacks," Lipow said.
Dated Brent is limited to buyers with the ability to purchase 50,000- to 600,000-barrel parcels, effectively excluding small buyers from transactions on this contract. The contract price reflects the least expensive price for a 600,000-barrel cargo of Brent, Forties, Oseberg, or Ekofisk crudes scheduled to load onto marine vessels at their respective load ports 10 to 21 days into the future. Even if no Dated Brent parcels are sold during this time period, a price will still be issued. For instance, Lipow pointed out this type of situation occurred last month. "On March 18, not a single cargo traded in this 10- to 21-day window, yet Platts still issued a Dated Brent price," he recalled.
Would you like to suggest coverage of a timely downstream-oriented topic that you believe warrants attention? If so, send your suggestion to Matthew Veazey. Please include "Outlook suggestion" in the subject line.