OUTLOOK: The Capex Crunch
by Matthew V. Veazey
|
Editor-in-Chief, DownstreamToday
|
Thursday, April 09, 2009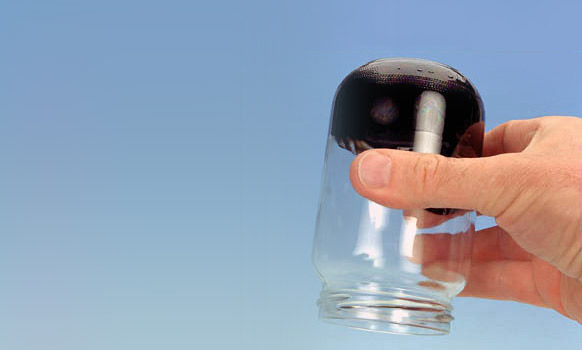 Fitch Ratings recently issued a report concluding that the recent collapse in heavy and sour crude oil discounts could dent the near-term earnings power of deep conversion refiners.
Fitch Ratings recently issued a report concluding that the recent collapse in heavy and sour crude oil discounts could dent the near-term earnings power of deep conversion refiners. This in turn could lead to either further reductions in capital expenditure (capex) plans or additional pressure on balance sheets.
The discounts -- called "spreads" -- compensate for the relative difficulty associated with processing heavier grades of crude oil. Heavier crudes have a lower specific gravity, higher sulfur content, and a higher total acid number (TAN) than their lighter counterparts. A refiner wishing to process these heavier, more impurity-laden crudes must invest in additional equipment that is unnecessary in less complex refineries.
The owners of these "deep conversion" refineries expect to recoup the additional investment over time by processing less expensive heavier feedstocks. Historically, this strategy has paid off because the spreads between the lighter and heavier crudes tended to widen. More recently, however, these spreads have been shrinking. Should this trend continue, refiners could realize lower returns on their investments and experience prolonged payback periods for conversion upgrades already underway and due online over the next several quarters.
"A sustained drop in crude discounts would have several implications on the downstream," said Mark Sadeghian, senior director at Fitch Ratings. "Those refiners which run light sweet crudes other than WTI may see gross margins lower than are implied by benchmark WTI crack spreads due to higher feedstock costs. A continued compression in discounts could also translate into underperformance by higher complexity, deep conversion refiners relative to their light sweet counterparts due to the absence of the feedstock discount."
By reducing cash flow, compressed spreads may further slow the rate at which refiners are able or willing to bankroll capacity expansions and upgrade projects announced in recent years, the report concludes. Also restricting capital spending is the difficulty some project developers have had obtaining suitable financing for projects. The engineering, steel, and construction costs for the projects have gone up as well.
To contend with this more difficult environment, refiners may need to divest smaller assets to raise capital. This approach is not as attractive as it was two or three years ago, when small refineries were in high demand. Now it is a buyer's market and the owner may need to settle for a "fire sale" price in order to generate cash, Sadeghian explained.
The table below provides a breakdown of the conversion capacity of various U.S. independent refiners. The companies are grouped according to conversion capacity; the high/deep conversion refiners derive the greatest benefit relative to their peers when the spread between heavy and light crudes widens.

SOURCE: Fitch Ratings
According to Fitch, capex reductions by refiners to date have been quite sharp. For instance, Valero has cut its announced capex for 2009 by 40% from $4.5 billion to $2.7 billion. Another major independent refiner, Tesoro, has reduced its original $1.1 billion spending plan for 2009 by $500 million. Sunoco has trimmed 38% from its 2009 refining capex and now plans to spend $546 million rather than $877 million.
Although the crude spreads are compressed in the near term, Sadeghian is confident that efforts by larger refiners to boost deep conversion capacity will yield long-term benefits because having that capability is desirable. "Deep-conversion capacity will pay off," he said. "Asset quality is the key driver."
Would you like to suggest coverage of a timely downstream-oriented topic that you believe warrants attention? If so, send your suggestion to Matthew Veazey. Please include "Outlook suggestion" in the subject line.