Analysts Remain Bullish With $70 Oil By Year-End
by Deon Daugherty
|
Rigzone Staff
|
Monday, April 17, 2017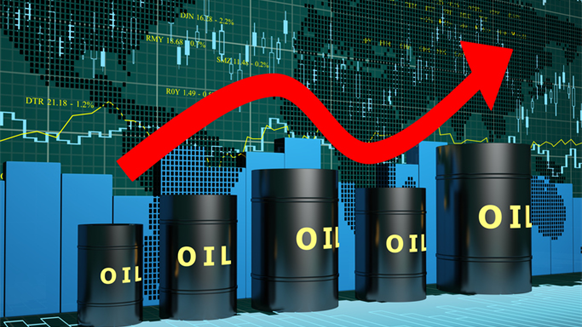 Despite slow start to oil price growth in 2017, Raymond James says $70 WTI is on the horizon.
Bullish global oil demand is expected to draw 1 million barrels per day off inventories in 2017, positioning the supply/demand dynamic to boost WTI price of oil by more than 32 percent by year-end.
For the last two years, analysts at Raymond James have forecast a draw of 900,000 barrels per day (bpd), and massive inventories at the beginning of the year did give them pause, they said in a note to investors.
"So, did our model change after revisiting and scrubbing the most recent oil supply/demand trends? Short answer: it actually looks slightly more bullish than we originally thought!" they said.
Prices in the low $50s per barrel have driven up demand by 400,000 bpd, making the RayJa model show the market as about 100,000 bpd undersupplied than expected in January.
A number of factors have contributed to the modeling. In addition to bullish global oil demand, RayJa noted OPEC compliance and improvement in U.S. crude and oil product inventories.
"Assuming oil prices surge this year, lower demand and higher U.S. supply in 2018 should allow a balanced oil market next year. Again, the 2018 rebalancing is predicated on oil prices getting to $70/bbl this year. If that doesn't play out, 2018 could be meaningfully undersupplied," they said. "The bottom line is that recent global oil supply demand data has made our current oil model even more bullish than our model from the start of the year and continues to support our above-consensus price forecast."
At mid-day Monday, WTI was $52.97 per barrel, down from Thursday's close of $53.18 per barrel.
Generated by readers, the comments included herein do not reflect the views and opinions of Rigzone. All comments are subject to editorial review. Off-topic, inappropriate or insulting comments will be removed.
MORE FROM THIS AUTHOR
Deon Daugherty
Senior Editor | Rigzone