IEA Says Global Oil Market Nears Balance Even As Stocks Rise
|
Thursday, April 13, 2017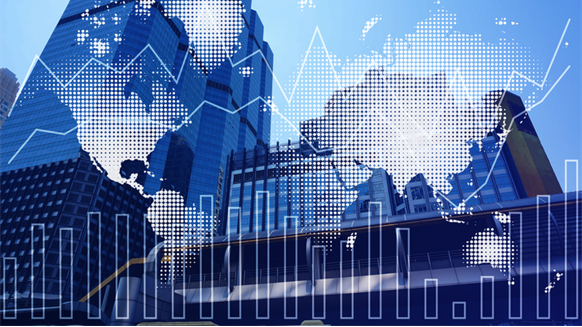 Global demand for oil is finally close to outstripping supply after nearly three years of surplus production, despite growth in the overhang of unused crude, the IEA says.
"It can be argued confidently that the market is already very close to balance, and as more data becomes available this will become clearer. We have an interesting second half to come."
Demand Outlook Dims
The IEA trimmed its forecast for global oil demand growth in 2017 by 40,000 bpd to 1.32 million bpd. It warned this could prove optimistic given slowing consumption in the United States and developed Asian economies such as Australia, Japan and South Korea.
"New data shows weaker-than-expected growth in a number of countries including Russia, India, several Middle Eastern countries, Korea and the U.S., where demand has stalled in recent months," the agency said.
On the supply front, the agency said global production fell by 755,000 bpd in March to 95.98 million bpd as OPEC and its partners complied with their joint deal to cut output by 1.8 million bpd in the first half of this year.
The Organization of the Petroleum Exporting Countries stuck to its pledge in March, bringing compliance to a "robust" 99 percent, the IEA said.
The agency said non-OPEC signatories, including Russia and Oman, raised their compliance rate to 64 percent, from 38 percent in February.
The price of oil has doubled to around $56 a barrel from a 13-year low of $27 hit in January last year, which has encouraged a raft of new supply.
For 2017, the IEA said it expects non-OPEC supply to rise by 485,000 bpd, above its previous estimate of 400,000 bpd, led by increases in U.S. production growth.
"Indeed, although the oil market will likely tighten throughout the year, overall non-OPEC production, not just in the U.S., will soon be on the rise again."
(Reporting by Amanda Cooper; Editing by Jason Neely and Dale Hudson)
1
2
View Full Article
Generated by readers, the comments included herein do not reflect the views and opinions of Rigzone. All comments are subject to editorial review. Off-topic, inappropriate or insulting comments will be removed.
RELATED COMPANIES
Company: International Energy Agency (IEA)
more info