UK Post-Brexit Economy Needs Energy Market That's a Mess
by Bloomberg
|
Mathew Carr & Kelly Gilblom
|
Thursday, April 13, 2017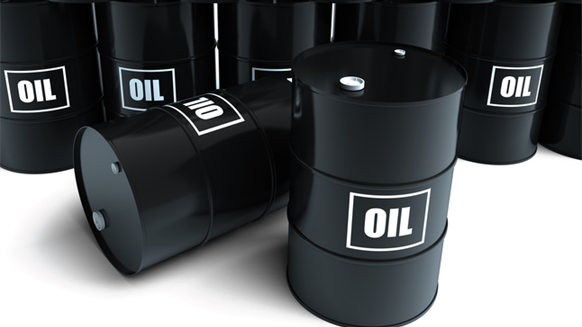 Relying on natural gas to fuel Europe's second-largest economy was never going to be easy for the UK, even before Brexit.
(Bloomberg) -- Relying on natural gas to fuel Europe's second-largest economy was never going to be easy for the U.K., even before Brexit.
Britain's once vast North Sea gas fields are fading, and even after a decade of trying, the island nation hasn't replicated the fracking boom that turned the U.S. into the world's largest producer. Gas imports have jumped 87 percent in the past decade. That's left the country at the mercy of foreign suppliers just as the U.K.'s planned exit from the European Union signals trade rules for the fuel probably will have to be rewritten.
Already, the U.K.'s $445 billion manufacturing industry, which uses gas to run machines, heat buildings and mix chemicals, is having to go as far as the Amazon rain forest to source fuel. An aging storage reservoir off the east coast that holds most of the country's winter reserves has deteriorated so much it's partly closed. Gas will become even more important as the government plans to quit using coal by 2025.
"The U.K. could do a lot better," said Russel Mills, director of energy and climate policy at Dow Chemical Co., the world's second-biggest chemicals maker. "The country's already taking a bit of a risk in terms of the low level of gas storage. Brexit is going to complicate matters."
The U.K. has a deep pool of expertise at its disposal. It's discovered ways to turn the challenging deepwater conditions off its northern coast into some of the world's most prolific oil and gas fields, and had the most liquid and transparent gas trading hub in Europe until 2016. Alistair Phillips-Davies, chief executive officer at utility SSE Plc, said in London last month that the U.K. policy framework is the "envy of the world."
But domestic output peaked almost 20 years ago and imports from Norway to Qatar are being used to make up the difference. About 75 percent of foreign supplies arrive by pipelines.
Shortages aren't an immediate risk because liquefied natural gas import terminals are using about a third of their capacity. LNG is "a fantastic thing" for the U.K. market, Dan Monzani, head of security of electricity supply at the Department for Business, Energy and Industrial Strategy, said March 29 at a conference in London.
Tim Malone, a spokesman for the department, didn't respond to emails and phone calls seeking further comment.
Imported fuel adds to costs for U.K. consumers, whose electricity costs are already higher than for other EU nations, according to a government paper from January on the nation's post-Brexit industrial strategy. Fuel purchased in other currencies became relatively more expensive for U.K. buyers in 2016 when the pound fell more than 13 percent against the euro and dollar.
New Cables
The nation is an importer of power from France and the Netherlands and total energy purchases from abroad are now at levels not seen since the 1970s. New electricity cables are planned with France, Germany, Norway and Denmark to help boost supply security, but they risk trade tariffs once Britain leaves the EU.
"Finding energy partnerships with EU member states will be an important task in the years to come," said Jade Kalinowsky, a senior trader at Fredericia, Denmark-based utility Dong Energy A/S.
While there are approvals for as many as 26 new gas-fired power stations, investors are hesitating because of the vast array of policies to navigate, according to the U.K.'s Major Energy Users Group. Diesel and coal generators have emerged as winners in government auctions designed to entice investments in large-scale gas-fired plants.
"We've lost our way," said Keith Anderson, chief corporate officer at Iberdrola SA's Scottish Power unit, which had a gas plant approved in 2011 it hasn't yet built. "Investors want a clear signal. The market signals are just not there. Do you want gas plants built?"
1
2
View Full Article
Generated by readers, the comments included herein do not reflect the views and opinions of Rigzone. All comments are subject to editorial review. Off-topic, inappropriate or insulting comments will be removed.