Key Construction Technologies Being Used in the Permian Basin
by Dustin Price
|
Landpoint
|
Tuesday, April 04, 2017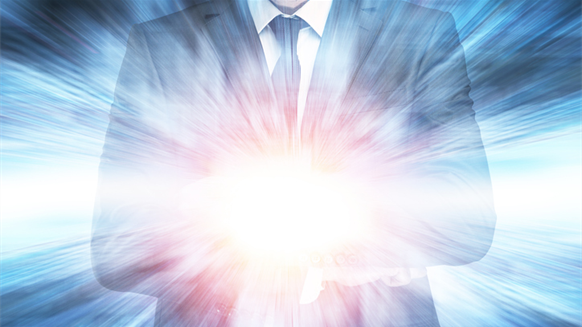 Oil and gas companies have been looking towards technology to further reduce their expenses and improve their profit margins.
This opinion piece presents the opinions of the author.
It does not necessarily reflect the views of Rigzone.
The Permian Basin has become one of the oil and gas industries shinning success stories. But while development continues to expand on both the Deleware and the Midland sides of the Permian, the need to streamline the construction process and cut costs has grown.
Throughout the last decade, the global energy supply has been revolutionized through new methods of hydraulic fracturing and advanced horizontal drilling. Today, oil and gas companies have been looking towards technology to further reduce their expenses and improve their profit margins. As oil and gas prices continue to rise through 2017, technology will be able to lead the industry towards a lasting economic boom.
Dustin Price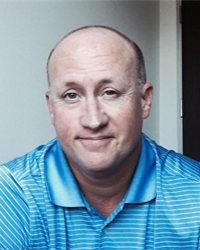 Operations Manager, Landpoint
Here are four technologies that are helping oil and gas companies to increase efficiency and cut costs in the Permian Basin.
UAV Technology
Unmanned aerial vehicles (drones) are radically changing the landscape of oil and gas construction projects. Rather than investing in manned aerial missions and ground teams, oil and gas companies are now able to complete route planning and environmental assessments through the use of drones. Drones are able to acquire more accurate data quickly, even over large areas, giving oil and gas companies the information that they need at a critical stage of development. This is especially important in the Permian Basin, where development takes place over vast territories.
Routing and surveying has traditionally been one of the most critical and difficult stages of pipeline construction. Not only do oil and gas companies rely on accurate data to formulate the most efficient and affordable plans, but they also need this data as quickly as possible. A delay during the surveying process of a new construction project will delay the entirety of the project, leading to significant additional expenses. Drones are further able to reduce the safety and encroachment risks associated with routing and surveying.
Drones aren't only being integrated into the beginning of oil and gas field projects -- they are also being utilized throughout inspection, construction, and analysis. Through drone technology, oil fields in the Permian Basin can be inspected for repair and maintenance issues on-the-fly without having to have workers on the ground. Safety inspections can be done with increased regularity, and the oil field itself can be analyzed from a bird's eye view.
Pipeline Tracking Systems
With the hundreds of miles of pipeline that run through the Permian Basin, traditional monitoring becomes impractical. Enter pipeline tracking systems. Swiftly becoming an industry standard, pipeline tracking systems can improve both traceability and compliance from the mill to commissioning. These systems improve upon and support environmental and safety initiatives while also reducing the resources required to maintain this compliance. By establishing a set of protocols and collecting data as necessary, these material logistics platforms help reduce incidents, improve upon maintenance, and identify potential issues before they occur.
Pipeline tracking systems can log maintenance activities, generate reports associated with maintenance issues, and create schedules that can be routinely followed by employees. In recent years, many companies have begun to experiment with sensors that can be used to automatically report potential issues. Real-time tracking, smart alerts, and collaboration and communication tools round out these logistics platforms. Through pipeline tracking systems, oil and gas companies can remain in control of their operations for the benefit of their employees, the environment, and their equipment.
GIS Mapping
GIS mapping is essential for the creation of a centralized and complete visual repository of data. During the planning and bidding stages, GIS mapping is used to create accurate information regarding the company's future operations. Required to meet current and developing post-construction regulatory requirements, GIS mapping has to be done both affordably and accurately. Through GIS mapping, oil and gas companies will not only determine the best construction of their site but will also identify any environmental concerns or potential encroachments.
GIS mapping is another area in which drones have been able to improve efficiency and accuracy greatly. Drones are currently used for GIS purposes in construction projects of all types, not only the oil and gas industry. Through drones, areas that could be prohibitively difficult to explore can be easily mapped. Drones meet all the regulatory and compliance requirements for GIS mapping and can often complete mapping faster than a ground crew and more affordably than a manned aerial crew. They are currently being used by multiple companies throughout the Permian Basin.
Harnessing Big Data & The Internet of Things
From identifying potential maintenance issues to calculating the projected revenue of a project, big data has been able to increase business intelligence across the board. Oil and gas companies are in a particularly vulnerable position when it comes to revenue and the global economy. Big data is being used to derive economical insights regarding planned and ongoing operations, leading to better project management and risk preparedness. Through the data that is collected, companies in the Permian Basin are becoming more agile and making more informed decisions.
Meanwhile, the Internet of Things is allowing for thousands of new sensors which can be placed directly on construction sites, vastly improving security and generating new data points. Equipment is now able to send alerts when it may be failing or notify relevant parties in the event that a leak or breach occurs. Though sensors are not able to replace general maintenance, review, and inspections, they are able to greatly augment the safety and review process.
Modern developments in oil and gas technology is now forging a path for better, more efficient production of natural fuels. By leveraging these technologies, oil and gas companies in the Permian Basin are able to improve their production and supply and reduce their expenses. Through this, they can achieve steady profit margins through volume -- and improve the safety and consistency of their operations.
Dustin Price is a licensed land surveyor and the Operations Manager at Landpoint. He leads the companies' technical approach to delivering professional surveying services by providing tailored solutions using UAV technology.
Generated by readers, the comments included herein do not reflect the views and opinions of Rigzone. All comments are subject to editorial review. Off-topic, inappropriate or insulting comments will be removed.