Finding Balance: Industry Looks to Mesh Employer Needs and Worker Desires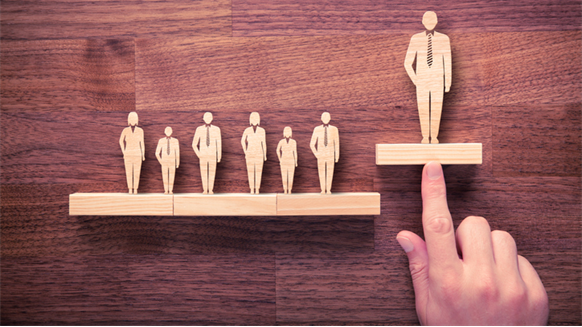 HR executives and millennial workers convene to discuss challenges and best paths forward for the oil and gas industry.
So many conversations around oil and gas talent have been circulating since the onset of the global oil glut that claimed more than 440,000 industry jobs: how to find specialty-skill workers, how automation will change employers' needs, how to attract millennials …
The reality is that the industry has entered unchartered territory. The most recent downturn is one of the worst – in severity – to date. Many oil and gas workers have left the industry, some indefinitely and some for good. And while deepwater offshore work hasn't picked up, onshore E&P (exploration and production) activity is on the rise. With a distinct shift toward more digitalization as well as a widening age gap in the workforce, energy companies and HR are having to look at their talent acquisition strategies a bit differently.
Adjusting Talent Acquisition
Tech talent is on the rise and often comes at a premium cost – which includes money and time.
"Frankly, we're looking for a pool of unicorns that doesn't exist in a lot of ways and we're all going after the same pool of unicorns," Bonnie Houston, National Oilwell Varco's senior vice president, human resources and administration, said during the WorkforceNEXT Energy Summit March 29 in Houston. "It's really difficult, so we have to get creative in how we build our teams and how we match skills to ultimately get the workforce we need."
Traditional employment models are also being challenged. The oil and gas industry is competing for tech talent against other industries (think Google).
"And there are other disruptions, such as the GIG economy, when that hits the oil patch in a bigger way," said Houston. "Retention will be another challenge and I think this has some strong generational components to it. We need to touch on what career development is … drivers for retention going forward are going to be much more about personal value."
This will include recruiters being able to communicate to the younger workforce what the "entire story" is, said Gail Combs Oglesby, talent acquisition leader for Jacobs Engineering Group.
For example, what is your company's social responsibility policy? How are you giving back to the community?
"iGen wants to know what technology you're using … and be able to tell their families they're using the coolest, sexiest new tools on the market," Oglesby said. "Talent acquisition hasn't been accustomed to having to know the whole story … our job was to hook them, get them in the door and let other departments answer those questions."
Now, HR and recruiters are expected to answer those questions upfront to candidates, which creates another challenge for talent acquisition.
"It's time. We'll need to spend more time on the phone with each candidate in order to tell the full story," she said. "They are going to use that information when determining what job they take."
Millennials Uncovered
For many in the industry, millennials are still a wild card when it comes to the workforce. Companies have struggled in trying to find a place for the inquisitive, and at times, unjustly labeled 'whiny job-hoppers.'
Are employers making talent attraction of millennials harder than it has to be?
"One thing [the industry] tends to do is look at the new workforce as a separate type of human with all these needs and wants," said Madison Gray, a millennial who works as a process/specialty engineer for Fluor Corporation. "But the things we want are very similar [to older workers]. It's not that millennials have any intrinsic differences. It's that they manifest themselves differently."
1
2
3
View Full Article
Generated by readers, the comments included herein do not reflect the views and opinions of Rigzone. All comments are subject to editorial review. Off-topic, inappropriate or insulting comments will be removed.