Deal Of The Month: ConocoPhillips Cashes In With $13.3 Billion Sale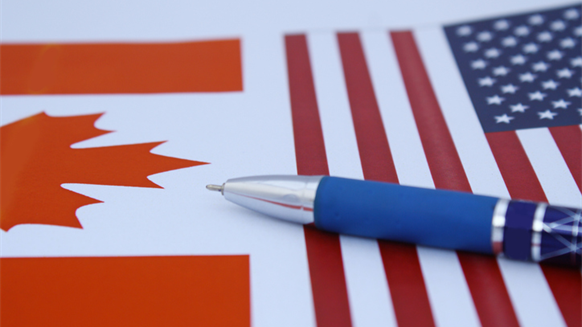 Selling most of its Canadian oil sands assets to Cenovus, ConocoPhillips exceeds divestment target and is positioned to achieve more than $16 billion in asset sales by the end of the year.
Quicker than you can say "Foster Creek Christina Lake," ConocoPhillips has erased many balance sheet concerns and exceeded its plan to sell off up to $8 billion in non-core assets.
As the end of March neared, ConocoPhillips (NYSE: COP) announced it will sell its 50 percent ownership interest in the Foster Creek Christina Lake (FCCL) joint venture to its partner there, Canada's Cenovus. COP also sold off most of its Western Canada Deep Basin gas assets. The deal value? Including a cash payment of $10.6 billion and contingency payments, it's worth a cool $13.3 billion. (That's $17.7 billion in Canadian cash.)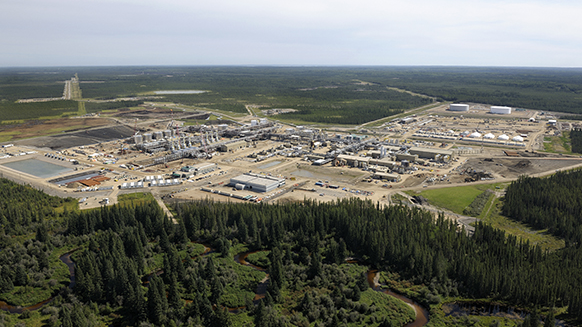 The Christina Lake project uses steam-assisted gravity drainage (SAGD) to drill wells, inject steam at a low-pressure and pump oil to the surface. Source: Cenovus
The Houston-based major will use $7 billion in cash to reduce its overall debt to $20 billion and double its share repurchase authorization to $6 billion.
"We think the event could be an important catalyst for the shares because in a single step the company has removed any residual concerns about its balance sheet, or its ability to execute its buyback program," said Barclays' analysts in a note to investors.
The deal also unlocks some value for COP that might've otherwise been a challenge.
"Not only did the FCCL assets have a lower cash margin than the remainder of the company's portfolio, and thus should be accretive to per unit profitability, but it was a poorly guarded secret that the company was less intent on allocating capital to these assets, and so they were clearly more valuable on the market, in our view," Barclays said.
When the deal closes in the second quarter it will make COP a "smaller, but more focused and lower cost" exploration and production company, said analysts at Jefferies International Ltd.
"This transaction, and the associated financial impacts, essentially means that management is delivering on commitments made back in November 2016 ahead of time," Jefferies said.
Cenovus comes out of the deal with some advantage, too. It will become Canada's largest thermal producer, and it's poised to add 13 rigs through 2018 with a growth projection of about 40 percent. Investors, though, were worried. Less than 24 hours after the announcement, Cenovus shares in Toronto had slipped 13 percent to C$15.24 – its lowest rate since the company broke off from Encana Corp. in 2009. Conversely, COP shares had increased almost 9 percent to $50 each.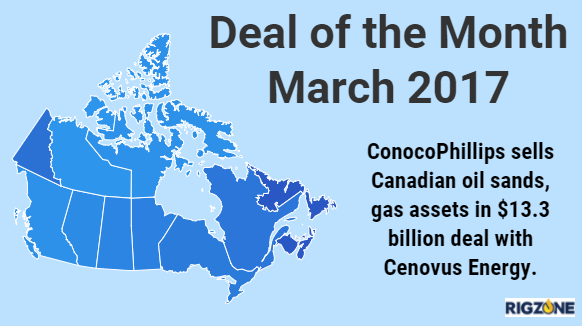 Generated by readers, the comments included herein do not reflect the views and opinions of Rigzone. All comments are subject to editorial review. Off-topic, inappropriate or insulting comments will be removed.