ConocoPhillips Sells Oil Sands, Gas Assets to Cenovus in C$17.7B Deal
by Deon Daugherty
|
Rigzone Staff
|
Wednesday, March 29, 2017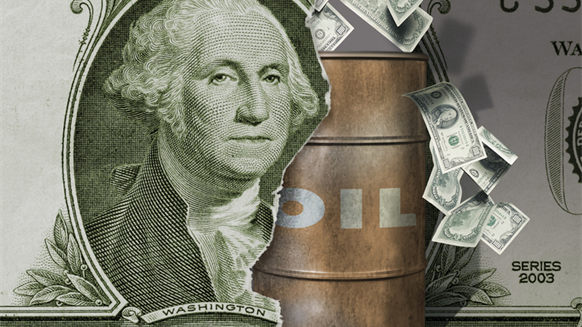 Cenovus will double its production and reserves through deal to buy ConocoPhillips' interest in Foster Creek Christina Lake oil sands partnership and its western Canada Deep Basin gas assets.
ConocoPhillips has signed a multi-billion dollar deal with Cenovus to sell its 50 percent non-operated interest in the Foster Creek Christina Lake oil sands partnership, along with most of its western Canada Deep Basin gas assets.
The Houston-based company will retain its 50 percent interest in the Surmont oil sands joint venture as well as its Blueberry-Montney unconventional acreage.
Cenovus said in a statement the total C$17.7 billion ($13.3 billion US) transaction includes assets expected to produce about 298,000 barrels of oil equivalent per day (boepd) this year. Financing is described as C$14.1 billion in cash and 208 million Cenovus common shares. ConocoPhillips will receive five years of uncapped contingent payments to begin when Western Canada Select crude exceeds $52 Canadian per barrel. The deal is expected to close during the second quarter.
"This transformational acquisition allows us to take full control of our best-in-class oil sands projects and to add a second growth platform across the prolific Deep Basin that provides complementary short-cycle development opportunities," said Brian Ferguson, Cenovus president and CEO, in the statement. "The acquisition is accretive and significantly increases Cenovus's growth potential. Going forward, we plan to focus capital spending on these two value platforms. At the same time, we intend to divest a significant portion of our legacy conventional assets to help fund the transaction."
The transaction will reduce ConocoPhillips' debt to $20 billion and double its share repurchase authorization to $6 billion, said ConocoPhillips CEO Ryan Lance in a statement.
"This means we will not only accelerate, but exceed, the three-year plan we laid out in November 2016," Lance said. "ConocoPhillips Canada will now focus exclusively on our Surmont oil sands and the liquids-rich Blueberry-Montney unconventional asset. Cenovus will assume sole ownership of [Foster Creek Christina Lake] and assume operations in the Deep Basin assets. This is truly a transformational event for both companies."
Generated by readers, the comments included herein do not reflect the views and opinions of Rigzone. All comments are subject to editorial review. Off-topic, inappropriate or insulting comments will be removed.
MORE FROM THIS AUTHOR
Deon Daugherty
Senior Editor | Rigzone