America's Nuclear Sector Braces for More Closures
by Michael Ferguson
|
S&P Global Ratings
|
Friday, March 24, 2017
This commentary presents the opinions of the author.
It does not necessarily reflect the views of Rigzone.
America's nuclear sector is under immense economic pressure – a consequence of both its high operating costs and low natural gas prices anchored under US$3.00 per million BTU. As a result, the long-term profitability of America's fleet of over 60 nuclear plants is at risk, which has hastened the retirement of some nuclear assets from the grid – and left others on the verge of closure.
Casting further doubt, the Trump administration has not, thus far, reaffirmed nuclear's importance to America's energy strategy – though has appeared unequivocal in its support for reinvigorating America's waning coal-fired generation assets.
Michael Ferguson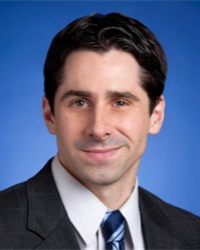 Director, U.S. Energy Infrastructure, S&P Global Ratings
In this respect, S&P Global Ratings believes that although nuclear power will continue to play a crucial role in America's generating grid, the industry's outlook could deteriorate further – with diminished margins likely to continue during 2017 and 2018 amid weaker power demand growth. In this respect, while the industry may be grateful of any policy developments to allay these concerns, we expect the closures to continue.
Natural gas threatens nuclear profitability
A perennial nemesis of the nuclear industry is the natural gas price; and its persistent decline in recent years has left many nuclear generators struggling to compete in wholesale markets. Although nuclear has enjoyed temporary respite in the past quarter as a consequence of a marginally higher gas price, the longer-term outlook remains doubtful. We rate to an assumption that the Henry Hub price point will stay at approximately US$3.00 per million BTU until at least 2019, and we believe – along with the ISOs themselves – this will be coupled with lower power demand growth.
While intermittent pricing spikes could alleviate some nuclear assets' profitability, more generally, the industry may not feel reassured. Indeed, many merchant generators are facing decisions about whether to embark on costly re-licensing in the near future – hefty financial requirements that may be difficult to justify if power prices do not recover.
What's more, slowing net power demand growth has also weakened nuclear assets' market position. Caused by both gains in energy efficiency and renewables' increased penetration throughout the United States, the continued fall in demand growth has been a crippling factor for nuclear generators that rely heavily – indeed, almost wholly – on high energy margins to operate efficiently; low margins, even with a robust capacity market, makes bleaker the outlook for nuclear.
These pressures have led to a flurry of nuclear generator closures, and others remain at risk. For instance, the low price environment has hastened Louisiana-based energy company, Entergy Corp.'s exit from the merchant nuclear market: with its Palisades plant in Michigan set for closure in 2018, this coming on the heels of its sale of the FitzPatrick plant to Exelon.
Meanwhile, FirstEnergy Solution Corp. has been unable to sign a power purchase agreement (PPA) for its ageing Davis-Beese plant in Ohio. Moreover, if the owner is unable to secure subsidies, the plant's future is uncertain.
Is President Trump A Boon for Nuclear?
Given these fears, Donald Trump's elevation to the nation's highest office has provoked speculation about whether his administration will come to nuclear's rescue.
There could be some positive outcomes for nuclear as Trump has pledged to tackle the industry's unwieldy regulatory costs and, more generally, to return industrial jobs to America's heartlands, which would significantly expand power demand.
Whether nuclear is the intended beneficiary of his industrial strategy seems unclear; in fact, it could be disadvantaged by Trump's endorsement for revitalising the coal industry.
1
2
View Full Article
Generated by readers, the comments included herein do not reflect the views and opinions of Rigzone. All comments are subject to editorial review. Off-topic, inappropriate or insulting comments will be removed.