Acquisitions, Expansion To Boost Mammoth Frac Service Jobs By 300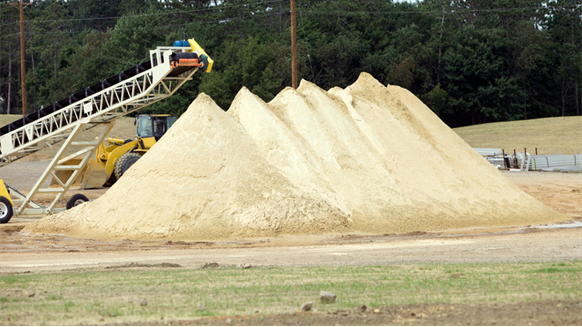 Acquisitions and further expansion to supply own frac sand needs, Mammoth Energy will hire about 300 people to service oil and gas drilling fleets this year.
While some companies acquire others and eliminate staff, Mammoth Energy Services' acquisitions of Taylor Frac, Stingray Energy Services and Stingray Cementing will culminate in 300 new jobs by year-end.
The $133.8 million dollar deal is an all-stock transaction that management says will be immediately accretive to shareholders. Mammoth Energy raised $116 million when the company went public in October.
Mammoth, a diversified oilfield services company, has managed each of the entities for several years, Don Crist, investor relations director, told Rigzone. Ownership was maintained by Gulfport Energy, Rhino Exploration and Wexford Capital Affiliates.
"All will stay in place," he said. "[The companies] are part of a structure we like and have employed a long time. There will be no redundancy."
In fact, Mammoth is adding workers to manage its frac fleets. A recently reactivated spread in the SCOOP play brought on 75 job, and another three spreads – two in the SCOOP and one to serve either in the SCOOP or the Permian Basin – in the fourth quarter will bring the total added to this year's payroll to roughly 300 new hires, he said.
The acquisitions are strategic because they enable Mammoth to staff and supply the company's own needs for frac sand and oilfield services, CEO Arty Straehla said during a conference call Tuesday.
"When you're a smaller operator, you get squeezed out by the larger guys," he said. "But we own our assets and we control our own fate with our own sand. That differentiates us from our competitors. They may have contracts in place, but we have own supply."
Mammoth is spending $23 million to expand capacity at Traylor Frac to 1.75 million tons per annum (Mpta), which will bring the company's total to 2.75 Mtpa by the end of the year. About 70 percent of the production at the Taylor, Wisconsin, mine is composed of finer grade sand, which should satisfy frac sand needs for six high pressure pumping fleets, according to the company's presentation. Plus, the mine has more than 37 million tons in reserves; of those reserves, about 73 percent is finer grade sand.
The facility is located near the Canadian National Railway, which will provide low-cost transportation to the Utica and Marcellus region, as well as western Canada. At closing, Mammoth will have more than 1,500 rail cars under lease.
Sand demand has grown exponentially in recent months, with costs also on the rise. Mammoth's managers said the company will serve its needs first and then sale any remaining product to others in the market.
The Taylor acquisition wasn't unexpected, said analysts at Simmons & Company International in a note to investors.
"The addition of the Stingray Energy Services/cementing businesses is a bit of a surprise as we had hoped/anticipated that TUSK would focus solely on its frac and sand related enterprise," they said.
But adding Stingray gives Mammoth control of critical cementing work. Straela said adding that process to Mammoth's services was a logical step.
"I have a manufacturing background and I like to control the inputs," Straela said, adding that he's experienced the wait when others control supply. "This acquisition removes more of the variables and should benefit our entire process going forward."
Generated by readers, the comments included herein do not reflect the views and opinions of Rigzone. All comments are subject to editorial review. Off-topic, inappropriate or insulting comments will be removed.