Oil Giants Upending Shale Turf Where Wildcat Drillers Once Ruled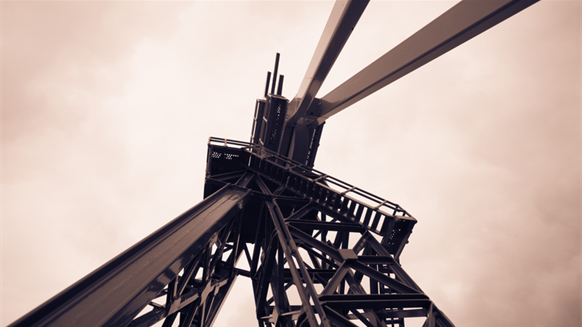 ExxonMobil, Shell and Chevron are jumping into American shale with gusto, planning to spend a combined $10B this year, up from next to nothing only a few years ago.
"The majors arrived late," said Greg Guidry, who runs Shell's shale business. "We want to be as nimble as the independents but levering the capabilities of a major."
Chevron said it estimates its shale output will increase as much as 30 percent per year for the next decade, with production expanding to 500,000 barrels a day by 2020, from about 100,000 now. "We can see production above 700,000 barrels a day within a decade," Chevron Chief Executive Officer John Watson told investors this month.
Exxon said it plans to spend one-third of its drilling budget this year on shale, with a goal to lift output to nearly 800,000 barrels a day by 2025, up from less than 200,000 barrels now. The company doubled its Permian footprint with a $6.6 billion acquisition of properties from the billionaire Bass family. Darren Woods, Exxon's new CEO, said shale isn't "on a discovery mode, it's in an extraction mode."
The price of oil is starting to reflect rising U.S. output. West Texas Intermediate, the national benchmark, this month dropped below $50 a barrel for the first time this year, down 10 percent from its 2017 peak.
Big Oil's dive into shale could weaken the hand of Saudi Arabia and other big exporters by raising U.S. output. Economically, the countries would have to contend with lower oil prices. Geopolitically, their share of the global energy market would fall, and the U.S. would depend less on foreign supplies.
U.S. domestic production is likely to top 10 million barrels a day by December 2018, a level surpassed only twice, in October and November 1970, according to the U.S. Energy Information Administration.
Some investors remain unconvinced. Shale, they argue, is a very different business for the big companies. Huge projects, their mainstays, require a big upfront investment before becoming cash cows for decades with relatively little spending. Shale, on the other hand, requires ongoing spending because output quickly falls after an initial burst.
Guidry, head of Shell's shale, said the company could make money in the Permian with oil at $40 a barrel, with new wells profitable at about $20 a barrel.
A lesson of the oil-price crash was how important it was to keep cash on hand. The independents typically overspent, taking on debt to keep drilling, so when prices fell, they slowed their operations. The big three will experience no such pinch, said Bryan Sheffield, the billionaire third-generation oilman who heads Parsley Energy Inc.
"Big Oil is cash-flow positive, so they can take a longer-term view,'' Sheffield said. "You're going to see them investing more in shale."
To contact the author of this story: Javier Blas in London at jblas3@bloomberg.net. To contact the editors responsible for this story: Will Kennedy at wkennedy3@bloomberg.net Bob Ivry Steve Stroth
1
2
View Full Article
Generated by readers, the comments included herein do not reflect the views and opinions of Rigzone. All comments are subject to editorial review. Off-topic, inappropriate or insulting comments will be removed.