Study Like a CEO: Universities Attended by Europe's Top Oil, Gas Execs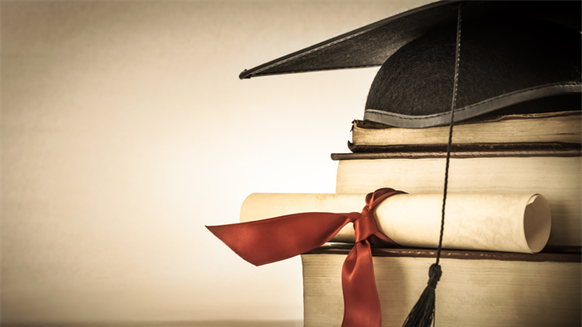 Where, and what, did the CEOs of some of Europe's top oil and gas companies study?
Taking your first steps in the oil and gas industry can be tricky. Just choosing the university you want to study in alone has the potential to be exhausting with so many top-notch institutions to choose from.
This guide provides readers a list of universities attended by the current CEOs of some of Europe's biggest oil and gas companies.
Delft University of Technology: Shell CEO
Royal Dutch Shell plc's CEO, Ben van Beurden, graduated from Delft University with a master's degree in chemical engineering. Located in the Netherlands, Delft University was founded in 1842 and had a student population of just under 20,000 in 2015.
Delft University has a range of courses which can lead to a career in the oil and gas industry, including undergraduate studies in applied earth sciences, which is taught in English, and marine technology and mechanical engineering, which are both taught in Dutch. The institution also offers master's programs in petroleum engineering, geosciences and offshore & dredging engineering.
Norwegian School of Economics and Business Administration: Statoil CEO
Statoil ASA's Eldar Saetre obtained a master's degree in business economics from the Norwegian School of Economics and Business Administration (NHH) in Bergen, Norway. NHH was founded in 1936 and holds just over 3,000 students.
Graduates can take part in English-taught summer school courses, such as Natural Resource Management & Policy. NHH also offers an Energy, Natural Resources & The Environment master's program.
University of Illinois at Urbana-Champaign: BP Group Chief Executive
BP plc's Bob Dudley received a bachelor's degree in chemical engineering from the University of Illinois, which was founded in 1867. Undergraduate enrolment at the university comprises just over 32,000 students.
In addition to Dudley's chosen area of study, a variety of other engineering courses are available at this university, including a general engineering course and an industrial engineering offering. Students also have the option of a geology program and a natural resources & environmental sciences course.
University of the Basque Country: Repsol CEO
Josu Jon Imaz San Miguel of Repsol S.A. got a doctorate in chemical sciences from the University of the Basque Country, which has three campuses spread across northern Spain. Founded over 30 years ago, the university holds 45,000 students.
Students can study an undergraduate course in mining technology & energy engineering at the university, as well as an undergraduate degree in geology.
École Polytechnique: Total CEO
Total S.A.'s Patrick Pouyanne graduated from École Polytechnique, a top French engineering school, in 1983. Situated near Paris, the institute of higher learning was founded in 1794.
The Polytechnique offers English-taught masters programs in topics such as energy and environmental, energy & transportation economics. The institute also includes a mechanics department, which is said to provide future engineers with a multidisciplinary education.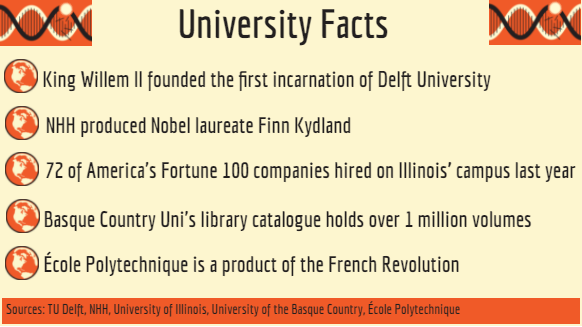 1
2
View Full Article
Generated by readers, the comments included herein do not reflect the views and opinions of Rigzone. All comments are subject to editorial review. Off-topic, inappropriate or insulting comments will be removed.