Industry Consultant: There's Still Oil to Find in East Africa
by Andreas Exarheas
|
Rigzone Staff
|
Thursday, March 16, 2017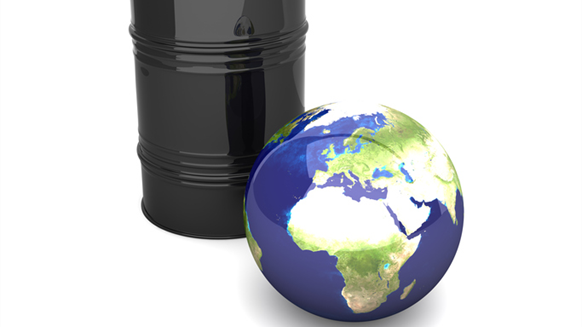 There is still oil to discover in East Africa, suggests PetroMall consultant Mike Rego.
There are still undiscovered commercial oil plays in East Africa, Mike Rego, an independent consultant at PetroMall Ltd., suggested at the recent Finding East & Southern African Oil & Gas conference in London.
"We've had a lot of success in East Africa in recent years but it's all been gas. When it comes to looking for oil in coastal east Africa it's been a failure," Rego told oil and gas industry delegates in a presentation.
"The oil is out there, we just have to improve how we look for it," he added.
This could be harder than it seems, however, Rowan Edwards, project geologist at CGG, pointed out.
"In Africa, the mapping is slightly mixed in places," Edwards said.
"Some of the maps are quite good, some less good. There's a bit of a lack of consistency depending on who did each map and when it was done," he added.
Supporting Rego's claims at the conference, Nick Tranter, project developer for Africa, the Mediterranean and the Middle East at TGS-Nopec, highlighted the oil generation potential of Madagascar.
The island nation of Madagascar has seen eight wells drilled in its waters, which yielded one gas discovery at the Eponge-1 well, situated in the southern part of the Morandava Basin.
Although the find at Eponge-1 proved to be non-commercial, Tranter emphasized the possibility of oil production to the north of the well.
"It's key to point out that … at the Eponge-1 well location there was a very thick sediment overburden of source rock, but as you move further north … the sediment burden decreases quite drastically, hence you've got potential for oil to be generated rather than gas," Tranter said.
In addition to fanning suggestions made by Rego, the TGS representative revealed that Madagascar is scheduled to hold an offshore licensing round towards the back end of 2017. In October of last year, the planned tender of 40 offshore blocks was delayed to an unspecified time in 2017.
"In late 2016, the Madagascan government put together their petroleum act and it's now going through parliament requesting to be signed off … so it can be enacted, and then they can push through this anticipated licensing round," Tranter said.
Further supporting Rego's views on East African oil plays, Solo Oil Chairman, Neil Ritson, commented on the potential of an onshore asset in Tanzania.
"Black oil was seen on the cuttings [at the NT-2 well in Tanzania] – now what we will make of that in the next few months to years, I don't know," Ritson said.
1
2
View Full Article
Generated by readers, the comments included herein do not reflect the views and opinions of Rigzone. All comments are subject to editorial review. Off-topic, inappropriate or insulting comments will be removed.