Hammond Outlines Plans to Help North Sea Oil Industry in Budget
|
Wednesday, March 08, 2017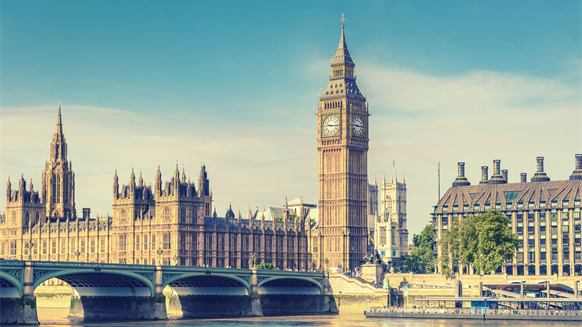 The Chancellor of the Exchequer Philip Hammond uses his budget to outline plans to help the North Sea oil and gas industry.
The Chancellor of the Exchequer Philip Hammond has outlined plans to help the North Sea oil and gas industry in his Spring Budget.
Hammond has pledged to publish a discussion paper, and establish a panel of industry experts, to consider how tax can assist sales of oil and gas fields, helping to keep them productive for longer.
"I have heard…the calls of North Sea oil and gas producers, and the Scottish government, to provide further support for the transfer of late life assets," Hammond said in his Budget announcement.
"As UK oil and gas production declines, it is absolutely essential that we maximize exploitation of remaining reserves and so we will publish a formal discussion paper on the options in due course," he added.
Deirdre Michie, chief executive of Oil & Gas UK, responded positively to the Budget.
"We welcome the Chancellor's response to our call to resolve the tax issues slowing down asset transfers and his recognition of the need to maximize recovery of remaining UK oil and gas reserves," Michie said in an organization statement.
Although SNP Energy spokesperson Callum McCaig MP also welcomed Hammond's actions, he outlined that the UK government's lack of urgency was alarming.
"While any action is welcome, the Chancellor has moved at a glacial pace. The fact the Chancellor is just getting around to this now shows an alarming lack of urgency and a gives the industry a clear sense of where this Tory government's priorities lie," McCaig said.

"Where was the Chancellor when thousands of oil and gas workers were facing redundancy, and why didn't they listen to repeated and sustained calls from the SNP throughout this time for a more stable, competitive fiscal regime," he added.

McCaig also criticised the government for ignoring oil and gas exploration in the Budget, which he said is key to long term investment, revenue and jobs.
"Now that the Chancellor has announced his expert panel it must get to work, and fast. The UK government should set out the remit of the expert panel and the timescale for reporting its findings in early course," McCaig said.
"This Tory government cannot be allowed to stall yet again on supporting this vital industry," he added.
Generated by readers, the comments included herein do not reflect the views and opinions of Rigzone. All comments are subject to editorial review. Off-topic, inappropriate or insulting comments will be removed.