BLOG: Survey Says Automation, Digitalization Good News for Industry
by Andreas Exarheas
|
Rigzone Staff
|
Tuesday, March 07, 2017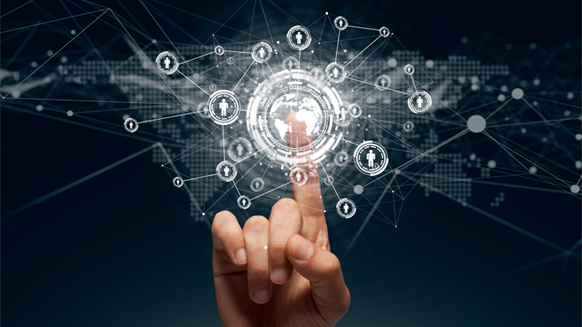 The majority of oil and gas workers think automation/digitalization will be a good thing, according to a Rigzone survey.
The majority of the oil and gas industry workforce is not afraid of the widespread adoption of automation/digitalization in the sector, according to a Rigzone survey carried out on social media site Twitter.
Would the widespread adoption of automation/digitalization in the oil and gas industry be largely positive or negative for workers?

— Rigzone (@Rigzone) 1 March 2017
When asked if the practice would be largely positive or largely negative for workers within oil and gas, 53 percent of the 96 voters who participated in the survey answered with the former statement, compared to 47 percent who chose the latter.
The survey outcome supports suggestions made by Piyush Sheth, Honeywell Process Solutions marketing director for process measurement and control, who implied late last year that digitalization within oil and gas will create more jobs and attract more people to the industry, instead of reducing the number of workers in the sector.
Sheth also highlighted the safety aspects that digitalization can bring to the industry, suggesting that the technology could help reduce the need for workers to operate in hazard area locations.
Another Honeywell representative, Andrew Hird, vice president and general manager of digital transformation at Honeywell Process Solutions, even went as far saying that the oil and gas industry could find it hard to attract and retain staff without the adoption of digitalization.
"Think about millennials, they're used to having a very collaborative set of tools, they're used to experimenting with applications and they're used to a very different environment than what we would put them in, particularly in upstream," Hird told Rigzone in October 2016.
"Our customers' ability to hire and retain people is predicated upon us employing better technologies in upstream oil and gas," he added.
Thomas Sparks, head of strategy at Siemens Oil & Gas, was another industry figure who outlined the positive effects of automation/digitalization within the sector.
"It is not a question of whether oil and gas jobs will lose out to automation and digitalization in the future," Sparks told Rigzone back in October last year.
"The question is how the industry will be able to translate huge quantities of information into better operational decisions and how this will lead to new job profiles and job opportunities for the workforce," he added.
As evidenced by the survey results, there is naturally still some concern among oil and gas workers about the impact of automation/digitalization on the sector. People are worried about losing their jobs in an already strained market environment, and that's understandable.
What seems to be a key theme among industry figures though is that automation/digitalization will be positive for the oil and gas industry workforce. Hopefully this statement will prove to be true as we gradually see more and more companies adopting this practice in the future.
Generated by readers, the comments included herein do not reflect the views and opinions of Rigzone. All comments are subject to editorial review. Off-topic, inappropriate or insulting comments will be removed.