OPEC, Non-OPEC Agreement Strives For Oil Price Stability
by Deon Daugherty
|
Rigzone Staff
|
Tuesday, March 07, 2017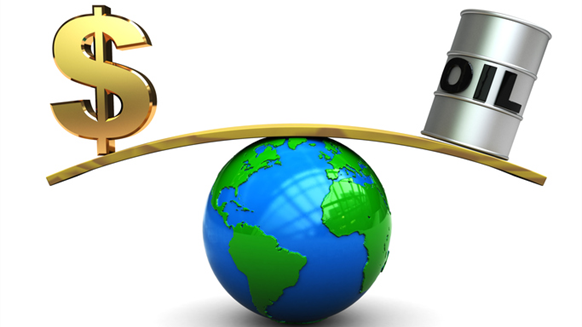 OPEC Secretary General Mohammad Sanusi Barkindo tells CERAWeek historic production cut agreement with non-OPEC countries develops new relationship between crude producing and consuming nations.
That fateful December meeting in Vienna between OPEC and non-OPEC nations could be even more consequential than cutting a couple million barrels of oil per day from the worldwide oil glut. It just might reconfigure the relationship between the countries that export oil and those that consume it, according to OPEC Secretary General Mohammad Sanusi Barkindo.
With Fatih Birol, executive director for the International Energy Agency (IEA), Barkindo told a CERAWeek by IHS Markit crowd the two men have an arrangement made 'with faith.'
"My first visit after taking office was to visit Paris to visit him – to break that barrier between producers and consumers because we all belong to one market," he said.
The two men have embarked not only on a new relationship, he said, but have developed it based on mutual interest – the best interests of the global community.
That awareness will be key to boosting the oil and gas supply in the coming years as investment has declined for three consecutive years, but demand continues to grow.
"We are witnessing the start of a second wave of shale oil growth," Birol said. "But even that is not enough to make IEA feel we should relax in the next two to three years because there may be a supply gap from the lack of investments."
The global industry is moving toward rebalance, Barkindo said.
"I think we are close," he said. "Against all odds, we reached the landmark decision last year."
It was at that meeting that 24 countries reached an agreement to manage supply. Barkindo credits Russian Energy Minister Alexander Novak with rallying non-OPEC nations to the cause. The countries agreed to work out a structured framework for the relationship between the countries and to keep communication open, Barkindo said.
"For the first time, we are turning a page in the history of oil that has the potential of maintaining stability in this industry – not only in the short term, but in the medium to long term," he said.
Generated by readers, the comments included herein do not reflect the views and opinions of Rigzone. All comments are subject to editorial review. Off-topic, inappropriate or insulting comments will be removed.
RELATED COMPANIES