Searching for Talent: The Plight of Oil, Gas Companies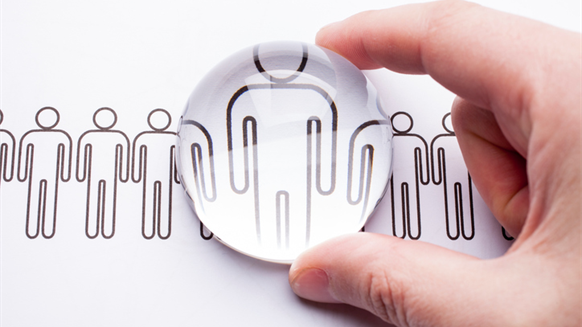 A report from a Houston-based executive search firm explores how oil and gas companies can develop technical leaders during the upswing of the downturn.
The oil and gas industry has been aware of its talent shortage for years – fueled in part by retirements, a pause on graduate recruitment during the downturn of the 80s and cutting of training programs. But now that the industry is ramping up E&P (exploration and production) activity again, the shortage is more pronounced.
Still, some would say employers can look within their own organizations for potential leaders, but if there's nobody in the pipeline – what can be done?
In a Feb. 28 whitepaper, David Armendariz, managing partner for executive search firm Lucas Group, addresses the topic of developing technical leaders. While the whitepaper focuses primarily on Houston, Armendariz looked at companies that are based and work in areas throughout the United States.
He said layoffs and tight budgets left oil and gas companies with less money to invest in technical skill development.
"Rather than grooming younger employees for top technical positions, companies were forced to slash training programs and cut payroll," Armendariz said. "Now companies are finding that they have few, if any, mid-level employees who are adequately trained to take over more senior positions."
Many laid off workers argue that there can't possibly be a shortage of skilled professionals, given the 440,000 global layoffs. Armendariz said though there's a larger candidate pool of younger candidates and industry veterans, many young professionals are looking outside of the industry – leaving another talent gap for the future.
"Many [industry veterans] are working on technical projects and are adding value, but the whitepaper focuses on leaders who will grow and shape the industry," Armendariz told Rigzone. "Those skilled professionals – the high potential leaders – are still difficult to recruit out of their current companies. Firms that recognize the war for talent is still going strong will be best positioned for the industry's rebound."
Developing top technical talent is not impossible, but it does require a shift in recruitment strategy, said Armendariz said.
This involves:
Understanding the current talent gap. This can be done by asking the following questions: What will our energy business look like in five years? How many mission critical employees do we currently have and where are we falling short? At a minimum, how many new hires do we need in each discipline or geography to bridge this gap? How much experience will our new hires have and how quickly can we help them gain additional on-the-job experience and develop their leadership skills?
Maximize available talent. Rather than assessing the pool of potential leaders and modeling their likely advancement paths globally through the organization, some companies think only of their local talent – failing to track and coordinate their development at a global level. By redistributing talent throughout the organization, it will help the recruitment team better understand what gaps currently exist. Then they can develop a strategic model for long-term recruitment and internal promotion efforts.
Recruit talent with global leadership potential. In today's industry, globalization and geopolitical risks are just as important as operational excellence and profitability. Tomorrow's technical leaders must be global leaders as well.
Look outside the industry for confident decision-makers and quick learners. Disqualifying candidates for a lack of technical skills won't work anymore. Instead, companies need to think outside of the oil and gas talent box. These are the people who take it upon themselves to further their knowledge and leadership skills.
"Companies that are positioning themselves in the best way for future growth are spending money, time and resources to identify and grow future leaders," Armendariz said. "High potential employees are easier to grow organically and are rooted in the company culture better than firms who are forced to recruit reactively."
Generated by readers, the comments included herein do not reflect the views and opinions of Rigzone. All comments are subject to editorial review. Off-topic, inappropriate or insulting comments will be removed.