Canada Growth Beats US as Oil Nation Emerges From Slump
by Bloomberg
|
Theophilos Argitis
|
Thursday, March 02, 2017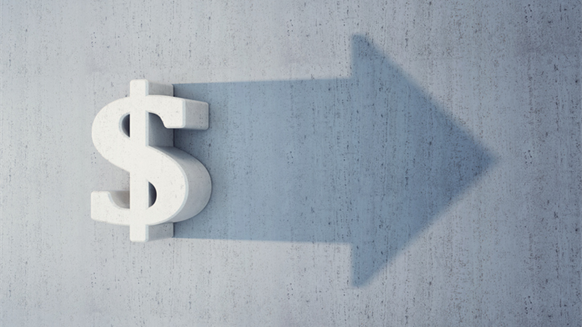 The confirmation that Canada is emerging from the commodity slump should come as a relief to policy makers who struggled to cope with a near-stagnant economy.
(Bloomberg) -- Canada's indefatigable households and a sharp drop in imports kept the country's economy growing at a 2.6 percent annualized pace in the final quarter of 2016, helping offset what looks to be a deepening slump in business investment.
Statistics Canada also raised its third-quarter growth estimate to 3.8 percent, from 3.5 percent, showing the nation's economy had its best half-year performance since the final six months of 2013, or before the collapse of oil prices.
The confirmation that Canada is emerging from the commodity slump should come as a relief to policy makers who struggled to cope with a near-stagnant economy, as the nation dealt with the impact of an oil price shock and faltering export sector.
It will also test Bank of Canada Governor Stephen Poloz's resolve in asserting that the nation's economy is lagging considerably behind the U.S. in terms of economic slack. The U.S. economy expanded at a 1.9 percent pace in the fourth quarter.
For the month of December, GDP was up 0.3 percent, Statistics Canada reported.Economists had estimated a 2 percent annualized gain in the fourth quarter and a 0.3 percent increase in December, according to a Bloomberg survey.
Key Points
Canada's economy remains reliant on consumption. Household expenditures contributed 1.9 percentage points to growth, followed by government spending at 0.5 points. Compensation of employees recorded the largest increase since 2011, helping to explain the strength. In addition to helping fuel consumer spending, Canada's red-hot housing markets also triggered a rebound in residential investment, which added 0.4 percentage points to growth. That's the first gain since the first quarter. The trade sector was by far the biggest contributor to growth, adding about 5.3 percentage points, largely reflecting a decline in imports that was the biggest since 2009. About one-third of the decline could be explained by the shipment in the third-quarter of a major oil platform. Falling oil imports was another major component. Businesses activity was less impressive in the final quarter. Non-residential business investment was down 17 percent on an annualized basis, reducing GDP by 1.8 percentage points. They also met some of their demand by drawing down inventories considerably in the fourth quarter, by an amount that reduced GDP by 2.8 percentage points. The Canadian dollar reversed losses after the report, and was trading 0.2 percent lower at 8:45 a.m. In Toronto.
Economist Takeaways
"The future may be uncertain, but the recent past has been solid for the Canadian economy, with some messy details for the market to chew over," Avery Shenfeld, chief economist at CIBC World Markets, said in a note to investors. "Overall, the economy has made good progress in narrowing economic slack over the last half of 2016, but markets will be reluctant to price in a hawkish turn for the Bank of Canada given the central bankers' evident concerns over potential US trade and tax policy impacts on Canada." While headline growth looks strong, the details are weak," Charles St-Arnaud, an economist at Nomura International Plc, wrote in a note. "However, recent indicators are suggesting that growth should accelerate in Q1" to an annualized 2.5%. "The question is whether the improves momentum seen at the end of 2016 will continue in 2017," he wrote.

With assistance from Erik Hertzberg.To contact the reporter on this story: Theophilos Argitis in Ottawa at targitis@bloomberg.net To contact the editors responsible for this story: Theophilos Argitis at targitis@bloomberg.net Chris Fournier, Stephen Wicary
Generated by readers, the comments included herein do not reflect the views and opinions of Rigzone. All comments are subject to editorial review. Off-topic, inappropriate or insulting comments will be removed.