ONGC Said to See Spending Plans Curtailed by Potential Merger
by Bloomberg
|
Debjit Chakraborty & Saket Sundria
|
Thursday, March 02, 2017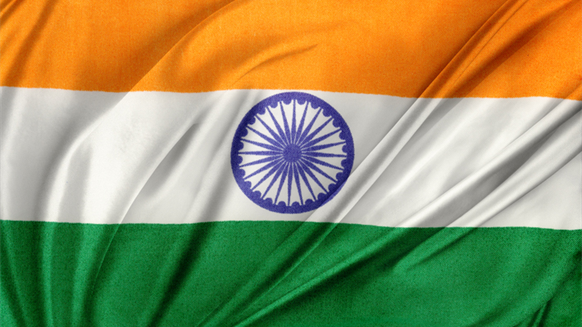 India's plan to push its top oil producer to fund a takeover of a state refining company may threaten some near-term investments.
(Bloomberg) -- India's plan to push its top oil producer to fund a takeover of a state refining company may threaten some near-term investments including a plan to revive a long-delayed development project aimed at cutting the nation's energy imports, according to company officials with knowledge of its finances.
Oil & Natural Gas Corp.'s capital expenditure plans, including a $4.5 billion investment in its oil and gas blocks during the year starting in April 1, would be imperiled by the government's proposal, said the officials, who asked not to be named because the information isn't public.
The administration of Prime Minister Narendra Modi is seeking to push ONGC to purchase the government's stake in either Hindustan Petroleum Corp., worth $4 billion, or Bharat Petroleum Corp., at $7.7 billion, people with knowledge of the plan said. India is planning to create a state-owned oil giant that could compare with international companies and withstand volatility in oil prices. ONGC hasn't been approached by the government yet, the company officials said.
"For ONGC it will be difficult since exploration and production companies require a lot of cash," according to Vaibhav Chowdhry, a senior analyst at K.R. Choksey Shares & Securities Pvt. "If they buy the full stake in HPCL their cash levels will go down. So funding future exploration will be very difficult."
ONGC has surplus cash of about 100 billion rupees ($1.5 billion), according to the officials.
Spokesmen for ONGC, HPCL, BPCL and the oil ministry declined to comment Thursday.
"HPCL is relatively small and we do not expect that the merger will involve ONGC paying for the government stake in cash," according to Vikas Halan, vice president for corporate finance group at Moody's Investors Service.
Crucial Plan
ONGC, which dominates India's upstream production, intends to spend 11 trillion rupees by 2030 to raise output. That spending plan is crucial for achieving Modi's goal of cutting imports by 10 percent over the next five years. India imports about 80 percent of its crude oil.
ONGC, which was India's most profitable company in the year ended March 2015, has seen its earnings erode along with the slump in crude oil prices and is headed for its lowest profit in nine years.
That hasn't stopped ONGC from investing in projects. The company will spend $1.2 billion to acquire Gujarat State Petroleum Corp.'s stake in a block on India's east coast. Last year it embarked on a $5 billion development plan, its biggest investment in a single project, in the Krishna-Godavari Basin off India's east coast. A significant portion of next fiscal year's capital-expenditure was earmarked for the project.
ONGC expects to start gas output from the block in the Bay of Bengal by mid-2019, Chairman Dinesh Kumar Sarraf said in June. It had initially planned to start producing gas from the area in 2013.
"It'll be a daunting task going ahead for ONGC," according to Dhaval Joshi, an analyst at Emkay Global Financial Services Ltd. "They may have to rely on debt for future investments and curtail dividend payouts. That will be negative."
To contact the reporters on this story: Saket Sundria in Mumbai at ssundria@bloomberg.net ;Debjit Chakraborty in New Delhi at dchakrabor10@bloomberg.net To contact the editors responsible for this story: Ramsey Al-Rikabi at ralrikabi@bloomberg.net Alpana Sarma, Abhay Singh
Generated by readers, the comments included herein do not reflect the views and opinions of Rigzone. All comments are subject to editorial review. Off-topic, inappropriate or insulting comments will be removed.