Southeast Asia's Oil, Gas Sector is Positioned for Growth
|
Wednesday, March 01, 2017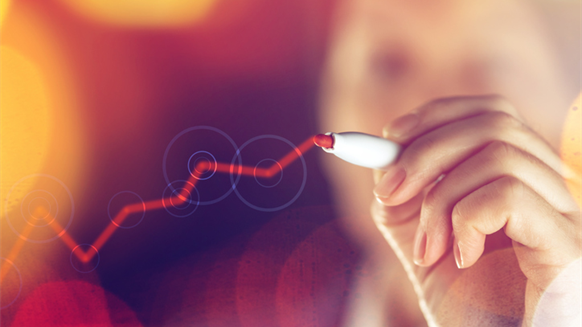 With forecasts of FIDs and opportunities for decommissioning jobs in coming years, Southeast Asia can forge ahead as the oil and gas industry recovers from the downturn.
In recent months, Rigzone has taken a microscope to the desires, perceptions and sentiments of oil and gas professionals around the globe through a series of stories based on results from its Ideal Employer Survey.
The inaugural survey garnered nearly 8,500 responses and shed light on what is most important to workers and which oil and gas companies are their "ideal employers."
Among respondents from Southeast Asia, the top three attributes oil and gas professionals valued most in an employer were "a commitment to health and safety" (91 percent), "competitive salary" (89 percent) and "positive organizational culture" (88 percent).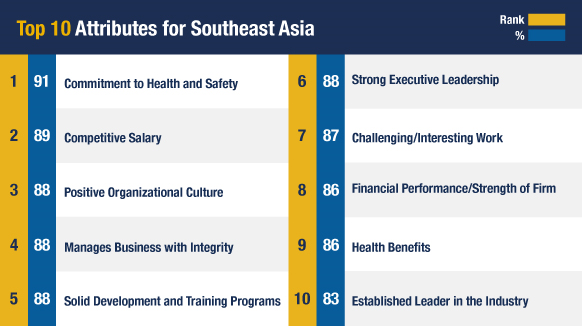 Opportunities in Southeast Asia's Oil, Gas Market
Southeast Asia, known for its petroleum and natural gas resources, has taken its fair share of hits due to the global oil glut – just as other regions have.
The majority of Thailand's offshore platforms are newer and in fairly good condition, according to the Ministry of Energy's Department of Mineral Fuels, but that could change in the next 10 years. While Thailand's decommissioning market holds promise, a lack of government regulations could mean decommissioning activity may not begin until 2019. And industry professionals fear there will be a shortage of skilled engineers, particularly local talent, to fulfill the employment needs of the sector.
Though the last few years have been challenging, Southeast Asia's oil and gas sector still has opportunities for growth in the near future.
A Feb. 9 report by Rystad Energy forecasted that 512 million barrels of oil equivalent (MMboe) worth of projects could reach final investment decisions (FID) in Southeast Asia and Australia in 2017. Indonesia and Vietnam are expected to account for 75 percent of potential approvals. Though the volume lags 2016 sanctions by 75 percent, the count is higher and the greater diversity in project sizes could be beneficial, particularly to small service players.
"Rystad Energy's 2017 FID forecast shows that [Australia and Southeast Asia] certainly haven't gone into slumber following the price slump," senior analyst Readul Islam said in the report. "The upside and downside risks to the FID forecast means all stakeholders will be eagerly following the development of 2017 approvals in these regions."
Additionally, Malyasia's InvestKL, a government entity focused on attracting large global multinational companies (MNC) to set up their regional headquarters in Greater Kuala Lampur, has been looking to attract major oil and gas firms by 2020. InvestKL is working closely with PETRONAS, Southeast Asia's largest oil and gas company, to help InvestKL attract oil and gas MNCs.
PETRONAS, which ranked fourth as a top employer by respondents from Southeast Asia, is the only Southeast Asia-based company ranked in the Top 10.
Royal Dutch Shell plc ranked first as the top ideal employer, followed by Exxon Mobil Corp. and Chevron Corp., respectively.
1
2
View Full Article
Generated by readers, the comments included herein do not reflect the views and opinions of Rigzone. All comments are subject to editorial review. Off-topic, inappropriate or insulting comments will be removed.