Deal Of The Month: Noble Invests $3.75 Billion Into Leviathan
by Deon Daugherty
|
Rigzone Staff
|
Tuesday, February 28, 2017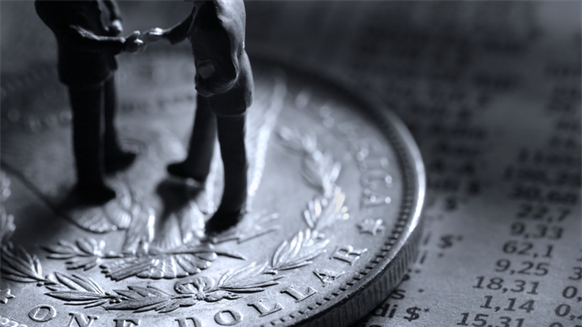 Noble Energy's multi-billion dollar investment indicate belief that offshore gas can turn a sizable profit and majors may soon follow the US independent's lead.
Although deepwater drilling may still have a long way to go before the industry can declare a recovery, Noble Energy Inc.'s $3.75 billion sanctioning this month of the Leviathan natural gas project offshore Israel is a good start.
The project is built on recent milestones and reinforces Noble's focus on high margin growth, CEO David Stover said in a statement.
"Leviathan will generate robust project economics, have strong investment efficiency, and provide long-term cash flows," he said. "With 40 Tcf gross recoverable resources discovered by Noble Energy in the region, we can continue to grow our Eastern Mediterranean business for decades."
Leviathan's initial development will include four subsea wells, each capable of more than 300 million cubic feet per day (Mmcfd) of natural gas, Noble said in a statement. Initial proved reserve bookings show 3.3 trillion cubic feet (Tcf) net likely recorded this year – roughly, 550 million barrels of oil equivalent net, an increase of 35 percent to Noble's total 2016 reserves. Targeted sales volume is 1 billion cubic feet per day (Bcfd) at startup, and first gas is expected at the end of 2019.
Production will be delivered through two 73-mile lines to a processing platform about six miles onshore. From that point, the gas will be connected to the Israel Natural Gas Lines Ltd transportation grid in northern Israel.
Noble Energy operates Leviathan with a 39.66 percent working interest. Other interest owners are Delek Drilling with 22.67 percent; Avner Oil Exploration with 22.67 percent; and Ratio Oil Exploration (1992) Limited Partnership with the remaining 15 percent.
Delek Group and Avner Oil each signed $875 million deals for limited recourse loans – $1.75 billion in total – with a consortium of local and foreign finance providers headed by HSBC Bank and J.P. Morgan, according to RigLogix's weekly Offshore Rig Review.
Leviathan has long been in the planning stages. Still, analysts say the investment is significant.
"While widely anticipated, it is a positive to see Leviathan officially sanctioned, allowing the company to confidently move forward with development activities," said analysts at Raymond James.
And at Wells Fargo, senior analyst David Tameron said in a note to investors the project's economics represent a positive for Noble.
"Based on the target production schedule through 2029 laid out by the company, we estimate the present value of free cash flow to be worth between $1.5B and $2B to [Noble] – and this number is likely much higher after contemplating the total 25 year well life and potential phase 2 expansion," Tameron wrote.
Still, it will take more than a few billion dollars thrown at offshore projects to convince everyone the sector is on the rebound.
The Leviathan project, as well as recent developments on Mad Dog, offers some uplift to sentiment that deepwater will return in 2018, analysts at Evercore ISI said, "especially given the herd mentality of the majors."
Early in February, BHP Billiton agreed to spend $2.2 billion in the second phase of the Mad Dog oilfield in the Gulf of Mexico.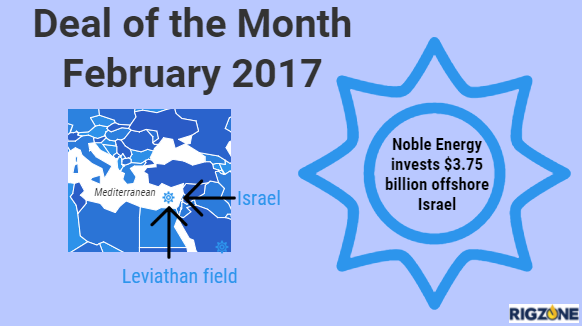 Generated by readers, the comments included herein do not reflect the views and opinions of Rigzone. All comments are subject to editorial review. Off-topic, inappropriate or insulting comments will be removed.
RELATED COMPANIES