HIRE Vets Act Would Incentivize Employers to Hire Veterans
by Valerie Jones
|
Rigzone Staff
|
Friday, February 24, 2017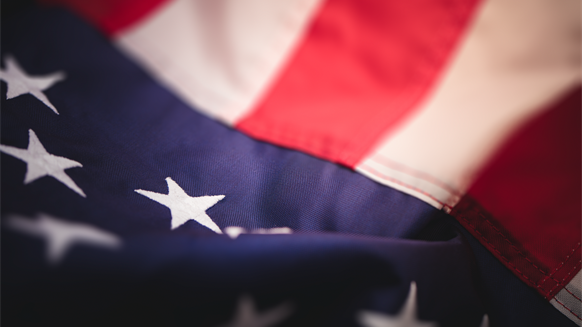 If HR 244 becomes enacted, oil and gas companies may be rewarded for actively recruiting and hiring military veterans.
While the oil and gas industry works to combat a shortage of skilled professionals, military veterans will get a nod if a certain piece of legislation passes.
House Resolution 244 – Honoring Investments in Recruiting and Employing American Military Veterans Act of 2017, known as the HIRE Vets Act – calls for the Department of Labor to establish a program to essentially reward companies who recruit, employ and retain veterans.
The bill, introduced by Reps. Tulsi Gabbard, D-Hawaii, and Paul Cook, R-California, passed the House Feb. 14 and is currently in the Senate awaiting a vote.
Rigzone has previously reported on the benefits of oil and gas companies hiring veterans, which include employing workers who exhibit a strong work ethic and are accustomed to work similar to the offshore environment.
Sean Pritchard, co-founder and partner of MilitaryHire – a network he created in 1999 to help veterans of America's armed forces transition to jobs outside of the military – said if enacted, the HIRE Vets Act would encourage employers to hire veterans and also draw attention to the importance of hiring veterans.
"While veterans have a number of transferrable skills, they are often soft skills that don't always neatly fit on the resume," Pritchard told Rigzone.
What's worse is often times veterans have trouble translating skillsets on paper.
"Veterans often do very well once they get to the interview stage," said Pritchard.
Pritchard actively does outreach through social media, career fairs and writing blog articles to help both employers and job-seekers recognize the benefits veterans bring to the workforce.
"If this legislation passes, while I think it's a good start, I hope Congress takes it a step further and offers incentives such as tax breaks to companies for meeting veteran hiring targets," he said.
Generated by readers, the comments included herein do not reflect the views and opinions of Rigzone. All comments are subject to editorial review. Off-topic, inappropriate or insulting comments will be removed.