How to Tack into Near-term LNG Headwinds
by Matthew V. Veazey
|
Rigzone Staff
|
Thursday, February 23, 2017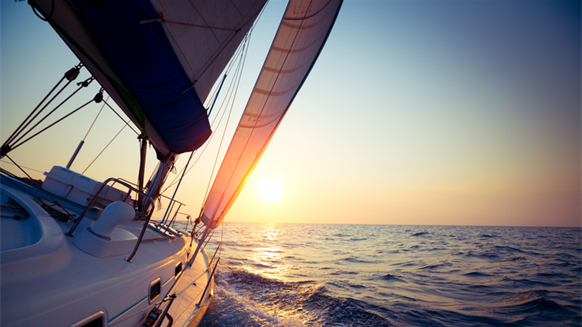 The global LNG market faces near-term challenges as it undergoes sweeping changes. A recent Deloitte report outlines how LNG players can weather these near-term demands and prosper in the long term.
Sweeping changes are underway in the global liquefied natural gas (LNG) market. LNG supply contracts are becoming more flexible, deviating from the traditional high-volume/long-term/point-to-point model. LNG supply and delivery technologies are becoming more modularized – and hence more affordable for a greater number of players. Not only are more LNG producers getting into the business, but the customer base is becoming more diverse as smaller-scale buyers increasingly enter the market.
"The transformation of global LNG markets is underway, and the future is expected to look very different from the past and present," according to Andrew Slaughter, managing director of the Deloitte Center for Energy Solutions.
In a recent Deloitte report, "Navigating the new world of LNG," Slaughter observes that a number of near-term "headwinds" – slowing demand growth, capacity expanding faster than demand and lower LNG prices – will test longstanding and new market players alike over the next few years. Companies that adjust to a more fragmented market with evolving customer expectations and more short-term and flexible arrangements will prosper in the longer term, he added.
Slaughter recently discussed the Deloitte report with Rigzone. Listen to the audio clip below for the conversation.

AUDIO CAST
Deloitte's Andrew Slaughter discusses the changing LNG industry with Rigzone's Matthew Veazey.
Generated by readers, the comments included herein do not reflect the views and opinions of Rigzone. All comments are subject to editorial review. Off-topic, inappropriate or insulting comments will be removed.
MORE FROM THIS AUTHOR
Matthew V. Veazey
Senior Editor | Rigzone