BLOG: Will Trump Really Try To Take Iraq's Oil? Probably Not
|
Thursday, February 23, 2017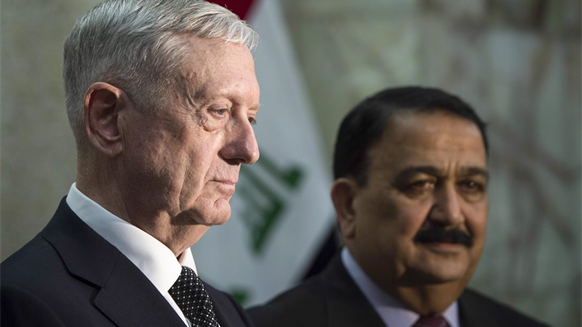 History and convention likely to weigh down President Donald Trump's appetite for taking oil as a spoil of war.
One of President Donald Trump's favorite lines as a candidate has become a common refrain of his new administration: Take the oil.
But folks who've been at this federal government stuff a bit longer have a fairly unified response: Not so fast.
Deon Daugherty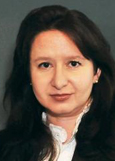 Senior Editor, Rigzone
The latest deviation from script in the Trump White House is also its highest ranking, with Defense Secretary Jim Mattis saying this week that the U.S. military won't attempt to take Iraq's oil.
Mattis was in Baghdad Monday for talks with Iraqi leaders.
"We're not in Iraq to seize anybody's oil," he told reporters traveling with him Sunday.
But it's been a long-standing position of President Donald Trump that U.S. forces should've kept Iraq's oil when troops were there more than 10 years ago.
The assertion gained momentum as Trump's presidential candidacy took shape last year. In September, he told Matt Lauer during NBC's Commander-in-Chief Forum the United States should take Iraq's oil.
"I've always said – shouldn't be there, but if we're going to get out, take the oil. If we would have taken the oil, you wouldn't have ISIS, because ISIS formed with the power and the wealth of that oil," he said during the program. "You know, it used to be to the victor belong the spoils. Now, there was no victor there, believe me. There was no victor. But I always said: Take the oil."
And to the distress of some world leaders, just two days after his inauguration, Trump addressed the CIA and reiterated his view on Iraqi oil.
"If we kept the oil, you probably wouldn't have ISIS because that's where they made their money in the first place, so we should have kept the oil. But, okay, maybe we'll have another chance," he said Jan. 22.
And while it might be a good soundbite, it's doesn't appear to be a legal proposition. Shortly after the NBC forum, Politifact noted that both major guidelines on the customs of war – the Hague Convention of 1907 and the 1949 Geneva Convention – prohibit the destruction of personal and private property. The Hague Convention explicitly forbids pillaging.
Lance Janda, a military historian at Cameron University in Oklahoma, said that under international law, there's no circumstance in which the United States could take off with another country's oil.
"We would be roundly condemned by the international community if we were to do so," Janda told me via email, adding, "In a wartime situation in which we occupied territory that included oil fields we might conceivably control or operate them for a period of time, as we did in Kuwait during the Gulf War, but the expectation would be that we would return the land and the oil fields to their rightful owners at some point. If we did not then we would be no better than any other nation that invaded and seized territory that belonged to another people."
1
2
View Full Article
Generated by readers, the comments included herein do not reflect the views and opinions of Rigzone. All comments are subject to editorial review. Off-topic, inappropriate or insulting comments will be removed.