Ideal Employer Survey: Students, Graduates Value Culture over Money
|
Wednesday, February 22, 2017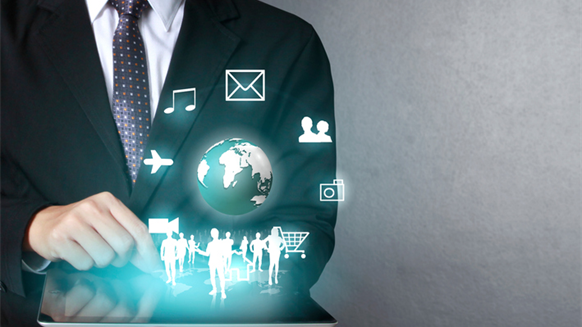 Rigzone's Ideal Employer Survey shows that students/graduates rank a positive work culture over money.
College students and recent graduates around the globe value a positive organizational culture more than fiscal perks like a competitive salary or bonus, according to figures from Rigzone's Ideal Employer Survey (IES).
The survey, which included a total of 8,466 participants from more than 100 countries, showed that respondents who stated they were attending college/university, or recent graduates looking for a job, ranked the importance of having a positive work environment in an energy firm at 85 percent. In comparison, the same respondents scored a competitive salary and a competitive bonus at 83 and 77 percent, respectively.
Further supporting the theory that the next wave of oil and gas professionals don't rank fiscal benefits at the top of their list, the IES survey also revealed that millennials value solid training and development programs and a commitment to health and safety above a competitive salary.
Shedding some light on the cause of this trend, BP plc's Head of UK Graduate Resourcing Suzy Style suggested that current students and graduates are different than the generations before them.
"Research shows that those graduating today are less concerned with starting salary and place a high level of importance on company culture," Style said.
"We know that they can be less swayed by prestige and instead want to make sure that the work they are doing is meaningful, and that they are working for a company with a strong social purpose," she added.
BP was ranked as one of the top oil and gas companies among students and recent graduates in the Ideal Employer Survey, along with Chevron Corp., Schlumberger Ltd., Exxon Mobil Corporation and Royal Dutch Shell plc.
Commenting on the popularity of BP among students and recent graduates, Style suggested that the company's positive culture likely played a significant part.
"It is a testament to the hard work we put into maintaining BP's company culture of openness and mutual respect," Style added.
When discussing the intricacies of BP's organizational culture, Style emphasised that employees have a significant role to play in the maintenance of a positive environment.
"Our employees are very proud of working for BP and are focused on maintaining the company culture, which is founded on respect for others and working as one team, which we have worked hard to build," Style said.
"We have very clear values that are absolutely part of the fabric. I have heard many employees say that what sets BP apart from its peers in the oil and gas sector is its inclusive, collaborative and friendly culture," she added.
Desirable Location, Travel Not as Important for Students/Grads
In addition to valuing a positive organizational culture more than a competitive salary or bonus, college students and recent graduates ranked the trait higher than aspects such as company perks (63 percent), health benefits (84 percent) and the financial performance/strength of a firm (82 percent).
A positive work environment was also ranked higher than working for an industry innovator (82 percent), working in a desirable location (69 percent) or having the opportunity to travel with a company (75 percent).
1
2
View Full Article
Generated by readers, the comments included herein do not reflect the views and opinions of Rigzone. All comments are subject to editorial review. Off-topic, inappropriate or insulting comments will be removed.