Trellis Energy Predicts Talent Squeeze in Oil, Gas
by Valerie Jones
|
Rigzone Staff
|
Wednesday, February 22, 2017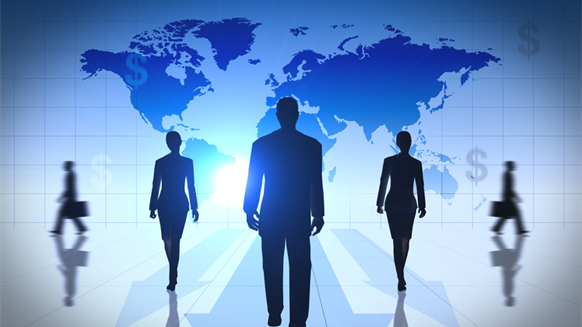 An energy software company believes a widening skills gap will lead to a rise in predatory recruitment, making it difficult for smaller operators with limited resources to secure talent.
The oil and gas industry's talk of a talent squeeze may become more evident as operators look to ramp up activity. A whitepaper by Trellis Energy, a San Francisco-based company that provides software solutions primarily to the midstream and downstream market, predicted that the retirement boom will intensify, causing smaller operators to be squeezed the most.
Rakesh Agrawal, CEO of Trellis Energy, told Rigzone that he believes the industry is paying attention to the skills gap, just maybe not enough attention.
"I think the industry is paying attention somewhat, but is it paying the amount of attention the issue deserves? Probably not," Agrawal said.
With a widening skills gap, Agrawal said the industry will see a rise in predatory recruitment. The companies who can afford to be aggressive, will.
"There are some industry players who are able to pay more for talent. They have investors and future visions laid out," he said. "They're executing on that vision and willing to pay more, willing to poach [workers] and willing to put more on the table."
Smaller operators will face difficulty securing talent.
"Some of the smaller operators do not have that checkbook. They will have to fight for their talent – compared to the companies who do have the checkbooks and are willing to write the check," said Agrawal. "I've had friends who retired from oil and gas and actually come back as consultants because skills are in high demand, and companies can't find resources with those skillsets."
Being a software company, Trellis actively embraces automation. While Agrawal believes many workforce processes should be automated, it's yet to be seen if they will be automated.
"I call it Humanation. Human + Automation = Humanation," he said. "If you can fit automation in the mixture of human element, then workers will be more productive and able to do their jobs better and faster."
Generated by readers, the comments included herein do not reflect the views and opinions of Rigzone. All comments are subject to editorial review. Off-topic, inappropriate or insulting comments will be removed.