Wood Group Cuts Workforce by 36% in 2-Year Period
by Andreas Exarheas
|
Rigzone Staff
|
Tuesday, February 21, 2017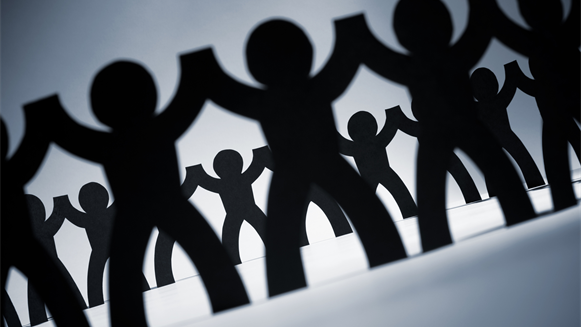 John Wood Group cuts its workforce by 36% over a 2-year period, the oilfield services company reveals.
John Wood Group plc has cut its workforce by 36 percent over a two year period, the oilfield services company revealed Tuesday.
"Following a sustainable overhead cost reduction of $148 million in 2015, we reduced overhead costs by a further $96 million in 2016," Wood Group Chief Executive Robin Watson said in a statement.
"This has meant further tough decisions which directly impact our people. Underlying headcount, excluding acquisitions, is down 36 percent over a two year period," he added.
Watson, who believes the savings achieved are sustainable into 2017, suggested that the market environment will remain tough for the company for the rest of the year.
"Overall, the oil and gas market continues to present challenges in 2017," he said.
"We anticipate modest recovery only in markets such as U.S. onshore and greenfield offshore projects," he added.
Wood Group CFO David Kemp said in December 2016 that the company showed modest recovery in its U.S. shale and offshore oil exploration and drilling businesses.
Wood Group's total revenue hit $4.9 billion in 2016, down 15.7 percent from 2015, and its total EBITA was $363 million last year, down 22.8 percent from 2015.
The company's operating profit 'before exceptional items' hit $244 million last year, down 28.4 percent from 2015.
Wood Group's revenue and EBITA was slightly lower than the analyst consensus of $5.1 billion and $369 million, respectively, for the group in 2016. Analysts predict that the company's revenue, EBITA and profit before tax will hit $5.2 billion, $377 million and $256 million, respectively, in 2017.
"2016 represented a second successive fall in global exploration and production customer spending, which was down over 20 percent following a similar reduction in 2015," Wood Group Chair Ian Marchant said.
"Oil and gas markets remained very challenging; lower oil prices endured and activity fell across the sector," he added.
Given the spending outlook for 2017 and the "inherent lag" of the impact on service company activity, Marchant said the group was cautious on its near term outlook but remained positive on the longer term recovery.
Generated by readers, the comments included herein do not reflect the views and opinions of Rigzone. All comments are subject to editorial review. Off-topic, inappropriate or insulting comments will be removed.
RELATED COMPANIES