2017 Offshore Spending Plan To Rival Shale Investment, Report Says
by Deon Daugherty
|
Rigzone Staff
|
Monday, February 20, 2017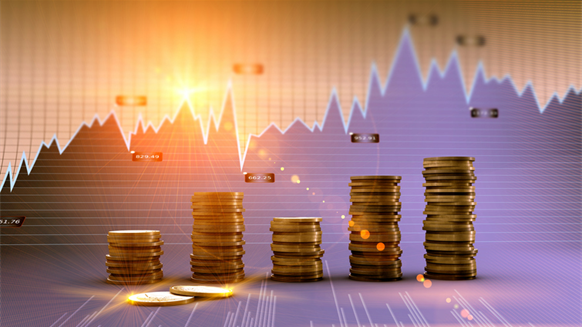 Investment in both offshore projects and US shale plays is expected to total about $70 billion in planned capital spending, according to a new Rystad Energy report.
For every dollar invested this year in North American shale plays, another dollar will be allocated for planned projects offshore, racking up spending of $70 billion in each sector, analysts at Rystad Energy said in a report Monday.
Before oil prices began their descent in 2014, $160 billion was invested into drilling and completion expenditures (CAPEX), plus another $20 billion went toward infrastructure. Contrast that with a mere $95 billion dedicated to offshore exploration and production (E&P).
However, two years of belt-tightening and advances in efficiency in offshore drilling is making the year competitive for shale and offshore.
"In a time when many thought that offshore projects could not compete with shale, offshore operators managed to turn uncommercial projects into highly competitive projects with the help from service companies," Rystad analysts said. "Offshore projects that were uncommercial at $110 per barrel in 2013 are now commercial at an oil price of $50 per barrel."
But not all analysts agree that offshore spending is in the midst of a surge. Terry Childs, director at Rigzone Data Services, said offshore investment declined between 30 percent and 35 percent in 2016. For the current year, offshore CAPEX is also expected to decline, but not at the same steep rate.
"As the offshore rig market continues its worst slump, maybe ever, operators and rig owners have continued to cut spending," Childs said. "In addition to administrative staff reductions, rig crews have also been let go to the point where some rig owners are now finding it difficult to crew-up those idle rigs that have been fortunate enough to return to work."
And Marc Edwards, CEO at Diamond Offshore, said deepwater operators understand that for now, it's difficult to compete with the unconventional space.
"In the short run, if oil stays in a range bound, let's say $50 to $55, I think you'll see our clients' capital still have a propensity to be deployed to unconventional light-tight oil onshore," he said.
Reviving projects such as Mad Dog Phase II, Coral FLNG and Leviathan are among the efforts to boost offshore investment, Rystad said. And, it's the top offshore projects that will garner the lion's share of offshore spending, about 70 percent.
Deflation in unit prices is chief among the reasons for an offshore surge, analysts said. Between 2014 and 2016, offshore unit prices declined by 27 percent. Dayrates for drilling rigs have dropped by more than half. Other segments of the sector have shown declines between 20 percent and 30 percent. Onshore, deflation has only reduced costs by 21 percent.
Other factors, including efficiency gains, design changes and currency adjustments have also contributed, Rystad said.
Generated by readers, the comments included herein do not reflect the views and opinions of Rigzone. All comments are subject to editorial review. Off-topic, inappropriate or insulting comments will be removed.
MORE FROM THIS AUTHOR
Deon Daugherty
Senior Editor | Rigzone