Colin Powell Tells NAPE Audience of Ways to Decentralize Energy
by Deon Daugherty
|
Rigzone Staff
|
Friday, February 17, 2017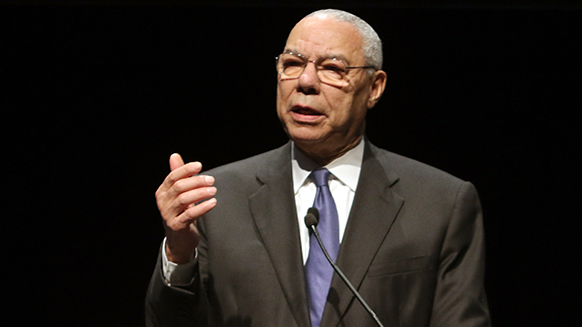 NAPE Global Business Summit in Houston exceeds expectations as former Secretary of State and retired four-star Gen. Colin Powell tells it's a fascinating time for the energy industry.
A non-practicing geologist, retired four-star general and former Secretary of State Colin Powell still understood the important of oil and gas throughout his star-spangled career.
"As a national security advisor, Secretary of State and chairman of the Joint Chiefs of Staff, energy was an important component of that work. Not only the use of energy to fuel a military organization, but the geopolitical aspects of energy," he told a charity luncheon audience gathered for the NAPE Global Business Summit in Houston.
"Getting to understand how that industry works and how it is always changing and reshaping itself as the world changes" was a valuable lesson.
He said it's a fascinating time to be in the energy industry, as it's evolving into something new and decentralized. Now a board member at Bloom Energy, Powell said that just cell phones transformed communications, there are ways to decentralize electricity, too.
Powell was the keynote speaker for the NAPE's Charities Luncheon, which has donated more than $3 million to charities that support U.S. veterans since 2009.
He commended those in attendance for their work; he said he appreciated those who provide for his energy needs, as well as those of their communities and throughout the nation.
Registration at NAPE this year exceeded expectations of 10,000 or so attendees. By Thursday, the total was close to 11,300, organizers said. It featured more than 700 exhibitors, many of them looking to make deals or facilitate them.
Last year, registration hit 11,353 attendees, a drop from the 2015 count of 14,947. In 2014, registration reached 16,684, according to information from NAPE organizers.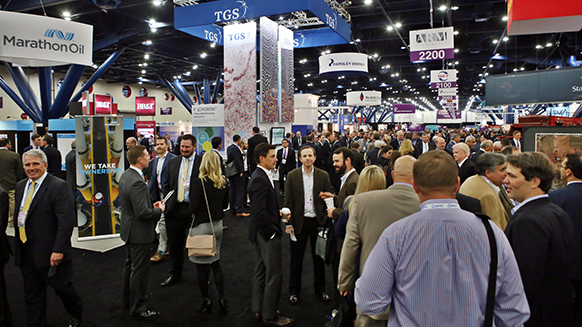 NAPE Summit 2017, courtesy of NAPE
Generated by readers, the comments included herein do not reflect the views and opinions of Rigzone. All comments are subject to editorial review. Off-topic, inappropriate or insulting comments will be removed.