Mitsubishi Heavy Bets on New US Turbomachinery Demand
by Matthew V. Veazey
|
Rigzone Staff
|
Friday, February 17, 2017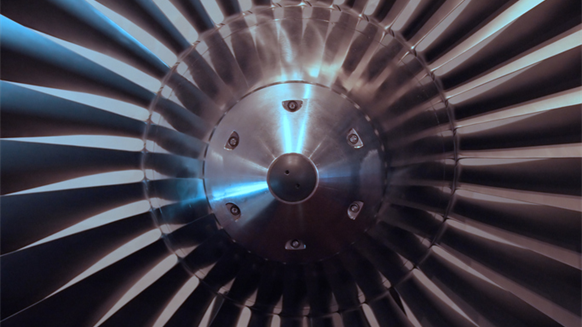 Japan-based industrial firm expanding reach within US oil and gas market.
Japan-based Mitsubishi Heavy Industries (MHI), is bullish about its growth potential in the U.S. oil and gas space. In fact, the large industrial firm anticipates expanding the scale of its U.S. business by 20 percent over the next 2 years – particularly in compressor- and gas turbine-reliant segments such as floating production, liquefied natural gas (LNG), plant modularization, carbon dioxide (CO2)-enhanced oil recovery, gas processing and petrochemicals.
In late January, MHI announced that it had formed a dedicated Oil & Gas Division within its Houston-based subsidiary Mitsubishi Heavy Industries America, Inc. (MHIA), supported by a 180,000-square foot manufacturing and service facility in nearby Pearland that opened in 2015. According to a company executive, the new division will shorten the supply chain for U.S.-based oil and gas clients.
Michael Sicker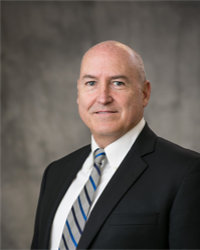 Vice President, Business Development, MHIA Oil & Gas Division
"First and foremost, we will provide customers with a one-stop sourcing solution based in Houston," Michael Sicker, business development vice president with MHIA's Oil & Gas Division, told Rigzone. "We will also be able to provide our customers with local service and after-market support through our facilities throughout the U.S. Longer-term, we aim to bring those same manufacturing capabilities to the U.S. and provide full project execution in the States."
For more on MHIA's plans for its new Houston-based division, including prospects for developing new technologies in Texas as well as potential employment implications, keep reading.
Rigzone: What is the extent of MHI's oil and gas business in North America now?
Michael Sicker: The U.S. subsidiaries of Mitsubishi Heavy Industries Compressor Corp. and Mitsubishi Hitachi Power Systems, Ltd. have enjoyed significant growth in their respective markets over the past 4 to 5 years. And with the introduction of the two-shaft H-100 industrial gas turbine to the oil and gas sector, we now offer a significant value proposition for gas turbine-driven compression in the oil and gas sector.
Rigzone: How will the new Houston-based oil and gas division allow MHI to expand its reach in the North American upstream, LNG and downstream markets?

Sicker: As a cross-functional organization, the new oil and gas division will provide a single point of contact for our existing customers in North America, as well as allow us to reach a wider range of customers.
Rigzone: What do you consider the most compelling growth opportunities in North America's upstream, LNG and downstream?

Sicker: Our combined product offering of gas turbine driven compression trains competes well in the large-scale LNG market. In addition, we will leverage the strength and breadth of MHI's research and development (R&D) group in Japan to bring new products to market.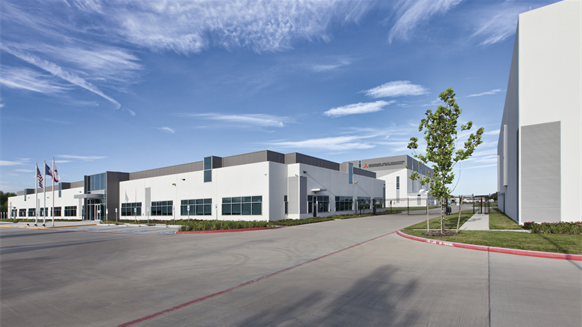 Mitsubishi Heavy Industries Compressor Corp.'s (MCO-I) Pearland Works facility near Houston. SOURCE: Mitsubishi Heavy Industries America, Inc.
Rigzone: In MHI's statement announcing the U.S. expansion, MHI President and CEO Shunichi Miyanaga noted that technologies "honed in Japan" will now be available to U.S. customers locally. In the context of upstream, LNG and downstream, what are some key examples of these technologies?

Sicker: President Miyanaga-san references many of MHI's products that were originally developed under license from U.S. manufacturers. This is true across many of MHI's product lines. Over the years, MHI has infused new technology and significant design improvements into its oil and gas product offerings. Examples include MHI Compressor's highly efficient Mitsubishi Advanced Compressor (MAC) technology and the MHPS H-100 2-shaft industrial gas turbine design which benefits from MHI's advanced combustor technology.
Rigzone: What are some opportunities that MHI sees for new technology development in the upstream, LNG and downstream markets?

Sicker: MHI employs more than 1,500 R&D personnel in Japan and operates a wide variety of research facilities that bring tremendous value to the market. MHI also has partnerships with well-respected universities and research organizations throughout the world. Through close communication with our customers, we expect to accelerate product development and bring new technologies to market which address our customers' needs.
Rigzone: Given its new Oil & Gas Division, is MHIA adding to its Houston-based headcount? If so, which types of jobs are you recruiting for?

Sicker: Considering the cross-functional nature of the Oil & Gas Division, most of the current headcount came from other divisions within the MHI organization. As we grow and gain market share, we will likely increase headcount.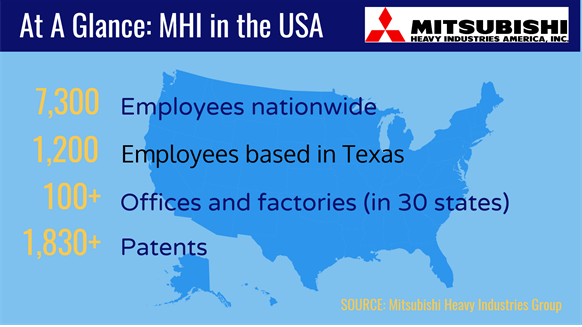 Generated by readers, the comments included herein do not reflect the views and opinions of Rigzone. All comments are subject to editorial review. Off-topic, inappropriate or insulting comments will be removed.
MORE FROM THIS AUTHOR
Matthew V. Veazey
Senior Editor | Rigzone