Can Other Oil Basins Ever Catch Up To The Permian's Prosperity?
|
Thursday, February 16, 2017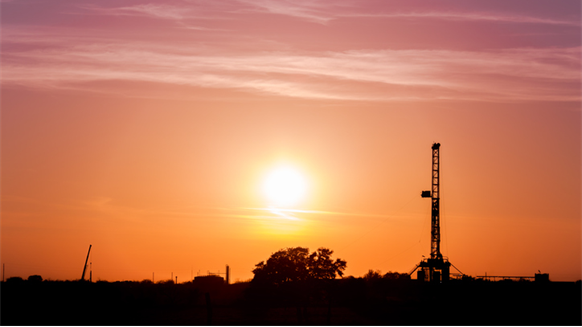 As oil majors sell off non-Permian assets to ready cash for another gamble in the Permian, smaller companies are scooping up bargain assets to build stronger plays outside of West Texas.
While many exploration and production (E&P) companies hustle to buy diminishing available acreage in the Permian Basin, other basins are lining up to the be next play that cashes in on $50-plus oil.
Increasingly, the rig count bears out the possibilities. Although the Permian remains the leader in rig addition, others are showing signs of life. For the week ending Feb. 3, RigData reported another 33 rigs bringing the total to 707 rigs in U.S. service. Of those 33 new rigs, two were activated in the Midland and eight were added in the Delaware areas of the Permian. But outside of the Permian Basin, Eagle Ford added seven rigs and Haynesville added four.
"Both the Eagle Ford and Haynesville saw nice jumps in activity [week over week] and have actually put more rigs back to work over the past month than the Midland cluster," analysts at Tudor, Pickering & Holt wrote in a note to investors, adding, "Keep an eye out to see if this trend continues going forward."
Driving much of the interest in other plays is the high cost of acreage in the Permian. Recent deals in the Eagle Ford were priced close to $16,000 per acre, but in October, RSP Permian bought Permian acreage in the Delaware region for an estimated $48,000 per acre. And prices could go higher, said Darin Turner, Invesco Ltd. managing director and portfolio manager.
"I could see somebody paying above that," Turner said. "That can be very location specific [within the Permian], but we wouldn't be that surprised to see a higher land cost."
A key reason the Permian remains a hot buy at $40,000-plus per acre is that profit can be made even when oil is $30 per barrel, according to both analysts and E&Ps. But the West Texas play might not be the only basin with a low breakeven cost. In fact, the powerhouse Permian production might be no more economic than Oklahoma's SCOOP and STACK plays.
"We think the SCOOP/STACK today is [profitable at] low $30 economics as well," Turner said.
Companies have been drilling into the Permian for almost 100 years. As such, they've learned a thing or two about how best to coax the hydrocarbons. Commercial potential of the SCOOP was found in 2011, and in the STACK, just two years later – indicating there's a significantly longer learning curve.
"There's just been a lot more trial and error in the Permian, and we would say the SCOOP/STACK is much earlier on in its life," Turner said. "And what you generally see is that as more drilling occurs, the operators start to understand the most efficient way to proceed with their drilling, so you can generally see costs coming down just because of expertise getting better."
But even among the plays that aren't the Permian, there are economies of scale.
1
2
View Full Article