Op-Ed: No FERC Quorum May Delay Oil, Gas Infrastructure
by Deon Daugherty
|
Rigzone Staff
|
Wednesday, February 15, 2017
The Federal Energy Regulatory Commission agency needs a Trump appointment to give it enough members to regulate interstate pipelines and natural gas, oil infrastructure projects.
The U.S. Federal Energy Regulatory Commission (FERC) is down three members without a quorum in sight – which on its face, perhaps doesn't sound like such a big deal.
But let's dig in a bit on what it actually means.
FERC is in charge of regulating things like the interstate transmission of natural gas, oil, electricity and the building of liquefied natural gas (LNG) terminals. That includes vital pipeline infrastructure, and throughout most of the Lower 48, how much you pay for electricity. The commission is composed of five seats. Three commissioners make a quorum, but there are now only two.
Without a quorum, the commission can't do much. So effective with former Chairman Norman Bay's departure Friday, Feb. 3, FERC took the unique step of delegating certain authority to staff. That new authority includes accepting and suspending rate filings, granting waivers and permitting additional time for actions.
It wasn't the first time FERC had considered such delegation. In 1993, there was some concern, unrealized, that FERC would lose its quorum with the incoming Clinton Administration. But, the authority was never appropriated to staff.
Jim Smith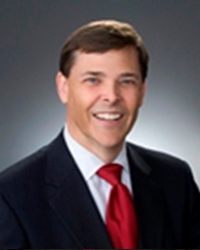 Senior Counsel, Schirrmeister, Diaz-Arrastia & Brem LLP
Lawyers have said this unchartered territory presents a certain legal conundrum. The law governing FERC speaks to commission authority, not commission authority delegated to staff. In the event of challenges to staff decisions, it's unclear how courts might rule, which potentially leaves any staff decision – and the companies involved – especially vulnerable.
"There will be a level of ongoing uncertainty and a lack of finality to a lot of day-to-day matters because of the possibility that appeals can be done much later due to the delay in getting a quorum," said environmental attorney Jim Smith, senior counsel at Schirrmeister, Diaz-Arrastia & Brem LLP.
For example, FERC has a system that lets staff approve rates unless the commissioners raise an issue.
"The problem with not having a quorum is that if someone were to challenge a rate, there's no way to actually get that resolved right now. What will happen is that rates will go through, but there will be the ongoing possibility that they could get challenged at a later date due to the lack of a quorum," Smith explained.
Former FERC chairman Bay had made it clear he would resign if President Trump took the chairmanship away, which he did. Trump named Commissioner Cheryl LaFleur as acting chairman, and Jan. 26, Bay tendered his resignation. With LaFleur, Commissioner Colette Honorable is the second voting member at the agency, with may have up to five members. President Obama appointed all three to the commission.
Barry Smitherman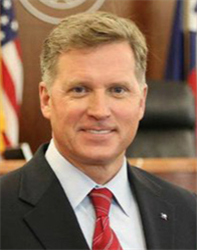 Texas Utilities Commission, Texas Railroad Commission
Knowing Bay's intention, one might think the Trump Administration would've started the process of vetting FERC appointments, rather than leave the agency in limbo. But it's been 10 days since Bay left and no announcement has been forthcoming.
Former chairman at the Texas Railroad Commission and the Public Utilities Commission, Barry Smitherman appears to have some momentum. His name has been circulated both in the press and in Washington DC. Smitherman was an appointee of former Texas Gov. Rick Perry, who is awaiting Senate confirmation to serve as Trump's Energy Secretary. FERC appointees must also be confirmed by the full Senate.
Smitherman didn't respond to a request for comment.
Also commensurate with Bay's departure, the commission released a flurry of certification orders, permitting some projects to go forward with FERC's official approval. Getting a green light were orders on three major Appalachia natural gas pipeline projects: Enterprise Product Partners' (ETP) Rover pipeline, Natural Fuel Gas Co.'s Northern Access project and Williams Partners' Atlantic Sunrise project.
1
2
View Full Article
Generated by readers, the comments included herein do not reflect the views and opinions of Rigzone. All comments are subject to editorial review. Off-topic, inappropriate or insulting comments will be removed.