AFBE-UK Scotland Launches 2017 Programs for Young Oil, Gas Engineers
by Deon Daugherty
|
Rigzone Staff
|
Wednesday, February 08, 2017
Aberdeen-based AFBE-UK Scotland is launching its 2017 initiatives aimed at advising engineering students on securing their first industry job.
The "Transition" and "Real Project" programs in 2017 are designed to broaden students' overall knowledge of their fields within the oil and gas industry.
"Both of these initiatives are crucial as they allow students to learn about developing issues in engineering and improve their understanding of the recruitment process as well as having the opportunity to add engineering professionals to their network of contacts – something which is invaluable," said Ollie Folayan, chairman of AFBE-UK Scotland.
AFBE-UK Scotland is a non-profit managed by engineering professionals to inspire students. Since its inception in 2011, the organization has produced more than 20 events and assisted more than 500 students, according to a news statement.
Folayan has said fossil fuels could employ engineers for at least another 50 years. The single biggest threat to success of the UK engineering industry is education, he said.
The Transition program is scheduled Feb. 18 at the University of Aberdeen; the Real Projects event is set for Feb. 23, also at the University of Aberdeen.
Transition is offered twice a year; and Real Projects is scheduled during university terms. The projects piece of the program cover a variety of topics, including project management, technical safety, UK offshore wind energy, the commercial side of engineering as well as building a portfolio.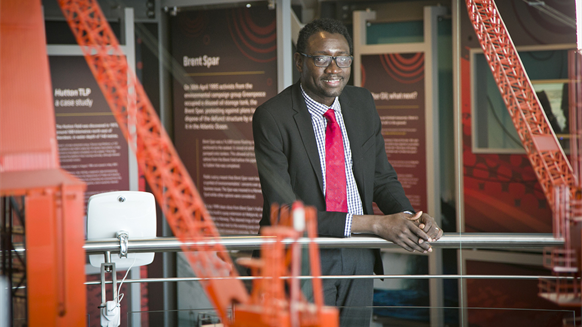 The 2017 Transition and Real Project programs offered by AFBE-UK Scotland will broaden students' understanding of how engineering fits into the oil and gas field, said Ollie Folayan, chairman of AFBE-UK Scotland.
Generated by readers, the comments included herein do not reflect the views and opinions of Rigzone. All comments are subject to editorial review. Off-topic, inappropriate or insulting comments will be removed.