A Primed Pump: Midstream Prepared for the Permian's Pinch Point
|
Monday, February 06, 2017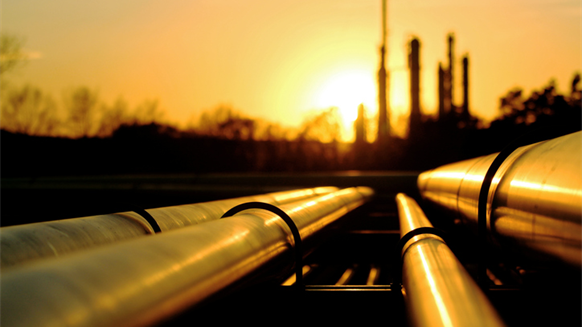 With hundreds of thousands of barrels' worth of crude oil pipeline announced during recent weeks, the midstream sector proves it's planned ahead for the Permian Basin's production recovery.
This is the third story in a series of Rigzone's "A Primed Pump," an analysis of the Permian Basin in 2017. To view the second story, click here.
As rig rage drove up the U.S. count to a level not seen in years, production in the prolific Permian Basin entered 2017 under the shadow of a bottleneck that threatened to choke the flow of all that black gold.
But as luck would have it, the midstream sector saw that coming.
During January alone, midstream companies shared their expansion plans to increase capacity by more than 300,000 barrels per day (bpd), hauling hydrocarbons from the Permian Basin.
Analysts had forecast production increases would fill incremental capacity, and create problems for producers in the basin by the third quarter, extending until new capacity could be added. Now, if capacity tightens to a pinch, the point would only last a month or two, said Justin Carlson, vice president and managing director of research at East Daley Capital.
"And if rigs continue to ramp the way they've ramped in the Permian, it could mean that we [still] don't have enough capacity," Carlson said. "It would not shock me to see another incremental expansion on one of these systems to respond to production growth that producers and – the forward curve – is currently justifying."
According to East Daley calculations, there is a strong correlation between WTI oil prices and the Permian rig count, which teetered close to 300 at the end of January. For every $1 change, five rigs were either added or dropped from the Permian within three months.
At Invesco Ltd., Darin Turner, managing director and portfolio manager, said pipeline utilization this year will be close to 91 percent, and as the industry moves into 2018, that could grow to 95 percent.
It was a cautiously optimistic exploration and production (E&P) sector's plans to increase capital spending (CAPEX) this year that buoyed pipeline action, and it will also determine further movement.
"The midstream operators are still somewhat hesitant, until they get an all signs clear from the E&Ps on CAPEX spending. We would say you're almost there," Turner said. "The Permian has been the favored basin – not surprising just because of the economics of the Permian versus the rest of the country – and so we would expect actual production numbers to continue to surprise to the upside and in additional CAPEX announcements in the Permian – which is why we think people could be surprised that you could end 2018 from a pipeline utilization standpoint closer to the mid-90s [percent]."
Analysts at Simmons & Company International said in a Feb. 5 note to investors that Anadarko Petroleum Corp. appears unfazed by potential bottlenecks in Permian takeaway. During its 4Q conference call, Anadarko management said they are tracking midstream projects intended to alleviate constraints.
"[Anadarko] believes midstream providers are doing a good job of anticipating producer growth profiles," Simmons said. "Overall, the communications between midstream providers and producers was reasonably well choreographed."
Down The Pipe
Plains All American Pipeline, LP said Jan. 19 that it intends to expand capacity on its Cactus crude oil pipeline from McCamey to Gardendale, Texas, bringing capacity to about 390,000 barrels per day (bpd). Construction on the West Texas segment should conclude in the third quarter, enabling Plains to transport increasing production volumes from the Permian Basin to Corpus Christi and other delivery points.
A few days later, Magellan Midstream Partners, LP announced its plan to boost the BridgeTex crude pipeline capacity by one third. Magellan owns BridgeTex Pipeline Co., LLC on a 50/50 basis with Plains All American Pipeline. Enhancing existing pumps and related equipment, BridgeTex will boost the pipeline's capacity from 300,000 bpd to approximately 400,000 bpd, Magellan said in a statement.
1
2
View Full Article
Generated by readers, the comments included herein do not reflect the views and opinions of Rigzone. All comments are subject to editorial review. Off-topic, inappropriate or insulting comments will be removed.