Norwegian Firms to Create Offshore Oil Industry Supply Vessels Giant
by Reuters
|
Gwladys Fouche & Jonathan Saul
|
Monday, February 06, 2017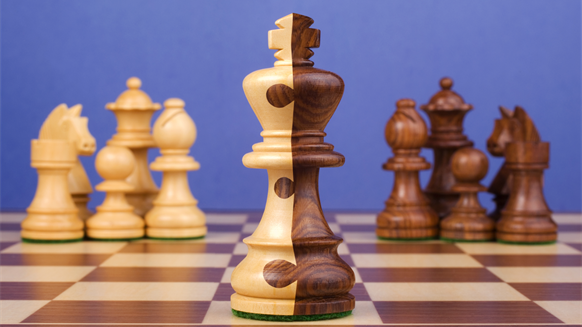 Hit by the oil industry recession, Norwegian offshore service vessel (OSV) operators Farstad Shipping, Deep Sea Supply and Solstad Offshore announce plans to merge to counter the downturn.
OSLO/LONDON, Feb 6 (Reuters) - The pace of consolidation in the crisis-hit shipping industry accelerated on Monday after three of Norway's biggest offshore oil industry service vessel (OSV) operators announced plans to merge to create one of the biggest fleets in the sector.
Shipping tycoon John Fredriksen and Norwegian billionaire Kjell Inge Roekke said they had agreed a restructuring plan for Farstad Shipping, via a debt-for-equity swap and additional share issue, solving long-running efforts to address liabilities worth 12.6 billion crowns ($1.53 billion) at end-September.
The duo will then merge Farstad and Fredriksen's Deep Sea Supply into Roekke's Solstad Offshore.
The move comes just days after Frontline, Fredriksen's listed oil tankers operator, launched a $475m offer for Double Hull Tankers, a smaller rival, while Fredriksen is also trying to resolve a $14 billion debt crisis at his drilling rig firm Seadrill, where he is chairman and the biggest shareholder.
It also marks the latest deal in a sector hit by overcapacity and low demand from oil firms, due to a halving of the oil price since mid-2014.
The three-way merger between Farstad, Solstad and Deep Sea Supply will create a newly named company, Solstad Farstad, which will have a combined fleet of 154 ships, making it the biggest owner of large vessels in the supply, anchor handling and construction support segments of the OSV market worldwide.
It would rank fourth overall when smaller vessels are included in the count, and will have an enterprise value of around 30 billion Norwegian crowns ($3.64 billion), according to estimates by brokerage Pareto.
"With this solution, we provide Farstad, Solstad and Deep Sea Supply with an industrial platform to sustain the current downturn in the OSV market and be well positioned to exploit a market recovery," Farstad's chief executive Karl Johan Bakken said in a statement.
As part of the deal, Farstad's banks, bondholders and other creditors have agreed to convert billions of crowns owed into shares. In addition Roekke and Fredriksen are to fully underwrite a share issue by Farstad to raise 650 million crowns.
Subsequent to completing Farstad's restructuring, the companies will then merge, with Solstad Offshore taking over the other two companies under a share exchange, with Farstad shareholders getting 0.35 Solstad shares for every 12.5 Farstad shares and Deep Sea shareholders getting 1.32 Solstad shares for every 12.5 Deep Sea shares.
As a result Roekke's Aker will own up to a quarter of the enlarged Solsted Offshore, while the Fredriksen family's Hemen Holding will hold up to 18 percent, but following the merger they plan to adjust their holdings to become "approximately equal shareholders," the companies said.
"This restructuring proposal means an increase from 39 million Farstad shares to 4.9 billion shares. It is a huge dilution (for Farstad shareholders)," said DNB credit analyst Magnus Vie Sundal.
Shares in Farstad were up 15 percent at 4.85 crowns by 1335 GMT, when Solstad was up 23 percent at 13.50 crowns, Deep Sea was down 6.6 percent at 1.55 crowns and Aker was up 4 percent at 362 crowns.
BIG WOLF
The move to consolidate the support vessels sector comes as Fredriksen, nicknamed "Big Wolf" for his business tactics, seeks to reinforce other parts of his shipping empire.
A week ago his tanker firm Frontline proposed a takeover of rival DHT, which was unanimously rejected late on Sunday by the DHT board.
Analysts and industry sources say Fredriksen would be looking to scoop up DHT's new fleet of crude supertankers cheaply, to add to his ageing fleet of vessels, some of which are over 10 years old and less efficient.
DHT's tanker fleet, which includes two vessels due to be delivered next year, were currently worth in the region of $1.18 billion, according to estimates from shipping intelligence provider VesselsValue.
Paddy Rodgers, chief executive of oil tanker company Euronav , which has a commercial tie-up with Frontline, ruled out a counter bid for DHT and saw a successful acquisition by Fredriksen as a positive step.
"It would be a major mistake for another ship owner to come in there, counter bidding against it to the point where one of you overpays to the detriment of your own shareholders. We are certainly not prepared to throw our hats in the ring on that basis," Rodgers told Reuters.
"We can only hope that he succeeds," he said.
Meanwhile at Seadrill, whose share price has dived 92 percent over the past three years, Fredriksen is trying to rescue a company sinking under the weight of $14 billion in liabilities.
The company recently said it may opt for a Chapter 11 bankruptcy protection filing in the United States.
At the same time it was also possible Fredriksen could put more of his personal money into Seadrill if other investors follow suit, financing sources said.
Seadrill's CEO Per Wullf declined to comment when contacted.
Fredriksen and Seadrill's top management have been working on a rescue plan, codenamed Project Eagle, according to documents presented to bondholders in December, ever since the crash in crude oil prices in mid-2014.
Getting a deal is complex because 42 banks are involved, as well as bondholders, and the debt involves several Seadrill subsidiaries, including North Atlantic Drilling, Seadrill Partners, Archer, Sevan Drilling and Asia Offshore Drilling.
"Creditors know that it is better to find a deal with a willing John Fredriksen than to drift into Chapter 11. So with a little help from rising oil prices in the next two months the parties will be closer to finding an agreement," said Norne Securities analyst Karl-Johan Molnes.
Underscoring the challenges ahead, the value of the Seadrill group's total fleet has fallen to $9.8 billion from $19 billion in 2014, according to estimates from VesselsValue.
The total debt pile for all Fredriksen's business interests is estimated by Reuters at close to $20 billion, based on data from published quarterly reports and Seadrill's plan to bondholders.
Fredriksen has diversified his investments significantly in recent years however, including into real estate and the lucrative fish farming industry.
Business magazine Kapital, which tracks the wealth of rich Norwegians, estimated his net worth at 92 billion crowns ($11 billion) in 2016, down from 97 billion in 2015. ($1 = 8.2504 Norwegian crowns)

(Additional reporting by Ole Petter Skonnord and Terje Solsvik in Oslo; Editing by Greg Mahlich)
Generated by readers, the comments included herein do not reflect the views and opinions of Rigzone. All comments are subject to editorial review. Off-topic, inappropriate or insulting comments will be removed.