Delek Group to Issue Ithaca Energy Takeover Bid for $524MM
by Andreas Exarheas
|
Rigzone Staff
|
Monday, February 06, 2017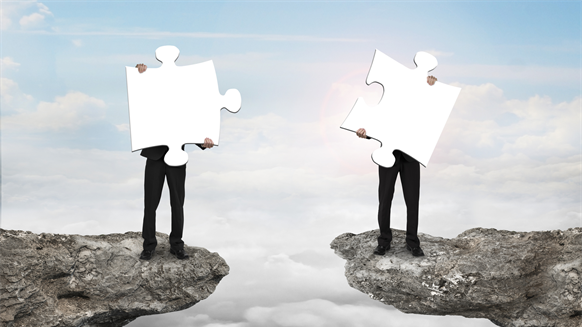 Israel's integrated energy company, Delek Group, will issue a cash takeover bid for 80% of Ithaca Energy Inc's share capital for a total consideration of $524 million.
Israel's integrated energy company, Delek Group, revealed Monday that it will issue a cash takeover bid for 80 percent of Ithaca Energy Inc's share capital for a total consideration of $524 million.
The offer, which implies a total enterprise value of approximately $1.24 billion, has been unanimously recommended by Ithaca's board of directors (excluding the Delek related party directors).
Delek's offer translates to a cash consideration of C$1.95 per share, which represents a substantial premium to the average analyst consensus target price of C$1.60 per share, according to a statement from Ithaca.
This deal, should it go ahead, would be financed from Delek's independent sources and the expected cash flows of future asset divestments, according to Delek. The purchase is subject to customary closing conditions, including the receipt of all necessary regulatory approvals.
Delek, through a wholly-owned foreign subsidiary, currently holds 19.7 percent of the share capital of Ithaca. After completion of the offer, if completed, Delek will be the controlling shareholder of Ithaca.
"Today, we are taking another significant step which, if successful, will firmly establish Delek Group as a global exploration and production company, with international oil and gas assets and strong operational capabilities," Asaf Bartfeld, president and CEO of Delek Group, said.
"The Ithaca transaction will substantially strengthen our international operational arm, and is a synergistic step to our existing activities. We believe Ithaca will contribute to our continued growth and we look forward to reinforcing and building on our status in international markets," he added.
Ithaca's Non-Executive Chairman, Brad Hurtubise, described the offer as an attractive opportunity.
"We are very pleased to announce the offer, which provides an attractive opportunity for all shareholders to secure a premium cash value for their investment following a sustained period of share price growth and at a favourable point in the company's evolution," Hurtubise said.
"A special committee of independent directors has fully assessed the offer, with input from the company's financial advisor and an independent valuator, and believes the offer is fair and in the best interest of the company and its shareholders and unanimously recommends that the shareholders tender their shares to the offer," he added.
Wood Mackenzie's UK Upstream Research Analyst, Kevin Swann, outlined that if the bid is successful, it would provide a material near-term boost in Delek's production profile. If the bid completes, Delek's production is projected to increase by 60 percent in 2017 and 50 percent in 2018, according to Swann.
"[This deal] would give Delek a more significant foothold in the UK after its attempt to buy a 20 percent stake in EnQuest's Kraken oilfield fell through last September and meets its aims to expand internationally," Swann said in a statement sent to Rigzone.
"Diversification of Delek's portfolio spreads the asset and country risk," he added.
Reuters quoted BMO Capital Markets analyst David Round as saying that Ithaca had always been seen as a takeover candidate.
Generated by readers, the comments included herein do not reflect the views and opinions of Rigzone. All comments are subject to editorial review. Off-topic, inappropriate or insulting comments will be removed.
MORE FROM THIS AUTHOR
Andreas Exarheas
Editor | Rigzone