US House Repeals Methane Venting and Flaring Rule on Oil, Gas Industry
by Deon Daugherty
|
Rigzone Staff
|
Friday, February 03, 2017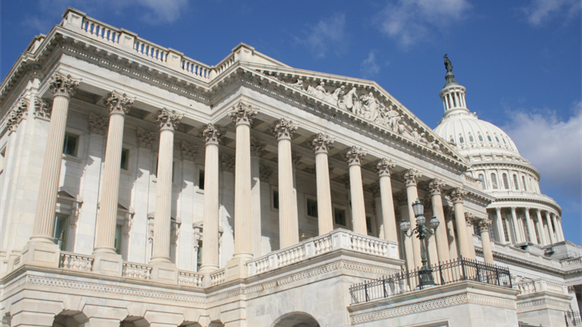 Measure sought by oil and gas producers revokes Obama Administration provision that industry leaders say restricts drilling and costs jobs.
True to its word, the U.S. House has repealed a contentious rule leftover from the Obama Administration imposing regulations on methane emissions from oil and gas operations.
The chamber started the Congressional Review Act (CRA), which allows Congress to revoke certain legislative actions with a simple majority vote, this week. If the Senate follows suit, as expected, and President Donald Trump signs off on the measure, which is also expected, the rule is dead.
House Joint Resolution 36 by Natural Resources Committee Chairman Rob Bishop, R-Utah, is among the provisions Republicans have sought to repeal under Trump's agenda to rollback industry regulations. Earlier this week, the GOP-led House of Representatives killed two other Obama rules on the oil and gas industry: a Dodd-Frank provision that required companies to disclose payments to foreign governments and a measure aimed at coal mining disposal. The Senate disapproved the so-called "stream protection" rule earlier this week, and the measure is heading to the president for a signature.
"This is the first repeal of President Obama's policies that Congress is sending to President Trump's desk," said House Speaker Paul Ryan, R-Wisconsin, in a statement. "Fittingly, it will bring relief to Americans hurt by years of overreach and overregulation. We are repealing the Department of Interior's stream protection rule—a rule the Obama administration pushed through at the last minute that was designed to decimate coal country."
During the floor debate on the methane rule Friday, Bishop said the energy industry has thrived in spite of the previous administration's policies aimed at reining in fossil fuel production.
"The growth of the last decade has come in spite of consistent anti-energy policies of the previous administration. It has especially hit those of us in the west very hard. The contortions [the Bureau of Land Management] went through to say they had the legal authority is almost embarrassing. The contortions they went through would qualify for an opening act on the Las Vegas strip," Bishop said. "This is an illegal rule and it's a costly one. This rule's repeal is a vote for people and making sure their lives are better, not worse."
Generated by readers, the comments included herein do not reflect the views and opinions of Rigzone. All comments are subject to editorial review. Off-topic, inappropriate or insulting comments will be removed.
MORE FROM THIS AUTHOR
Deon Daugherty
Senior Editor | Rigzone