A Primed Pump: Can the Mighty Permian Basin Live Up To The Hype?
|
Thursday, February 02, 2017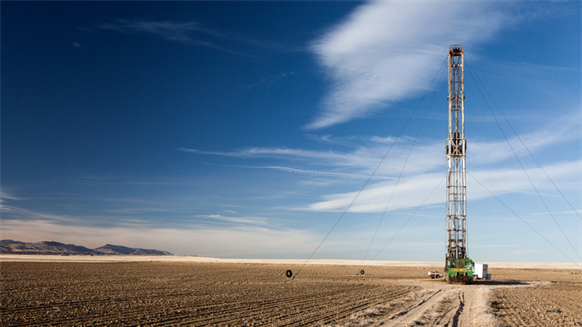 Supermajors and independents alike scramble for acreage in the prolific Permian Basin as rigs counts increase and crude oil prices stabilize.
Mirman raised equity, negotiated out of some of the debt and converted other parts of it. But oil was crashing and taking the business down with it. For most of 2015, the board of directors kept the company afloat, he said.
"The mandate was to find a company that was also distressed in a basin that was economic at $30 oil. So we landed at the Permian, which was really one of the only games in town that could prove to be economic even at $30 oil," he said.
Enter Brushy Resources, another distressed E&P. But this one has had 3,450 net acres in the core Delaware – and little to no options for raising money. In the midst of the borrowing base redetermination crisis, banks refused to finance new drilling. Mirman made an offer that would bail out both companies through a merger and restructure. The two merged in December 2015, and became Lilis Energy.
To finance the deal, Mirman lived out of a suitcase and cold-called "every Tom, Dick and Harry" with capital potential.
"It wasn't easy. It was miserable. We had four months where nobody got paid anything," he said.
Ultimately, Mirman and the board cobbled together investors and brought $33 million in debt down to $5.5 million outstanding at the time of closing.
"You had two disastrous companies come together, and when it was all said and done, you had a super healthy company that was completely recapitalized and restructured, and we were off to the races," he said.
As such, Lilis closed an M&A deal last year in the Permian to acquire a 640-acre property out of bankruptcy. The deal amounted to less than $5,000 per acre, Mirman said. Shortly thereafter, RSP Permian acquired neighboring Silver Hill acreage for $2.4 billion, at a land value close to $45,000 per acre.
In total, Lilis has 5,600 net contiguous acres in the Permian. But the Denver-based company isn't finished growing in the basin. Mirman said the company will spend at least $50 million to grow its footprint there during the next six months.
Prime Permian
The first commercial well was successfully drilled in the Permian Basin in 1921. Today, more than 2 million barrels of oil is extracted each day, according to the U.S. Energy Information Administration. And with reserves buried more than five miles underground, experts forecast the basin could continue to produce hydrocarbons for another 90 years.
As the Permian is one of the oldest fields in the U.S., much of its vast acreage has been handed down, piecemeal, through generations of landowners during its life cycle.
"You don't necessarily have that same type of history or dynamic in a lot of other places in the Lower 48," Shattuck said. "And certainly nowhere do you have it over such a large geographic or aerial extent. It really does stand alone in how fragmented it is with the vast number of companies that hold assets in West Texas and New Mexico."
Most acreage on the Texas side of the play is privately owned, but it's not necessarily easier for a company to secure acreage from individuals or small, private enterprises than a larger, public company, Shattuck said.
"There may be fewer bureaucratic hurdles, but on the other end of the equation is a lot of times with these private companies, the assets hold sentimental value, they've been in the owner's family for a number of generations and they don't need to show growth in other parts of their portfolio – they're not beholden to the market," he explained.
Plus, especially in oil-rich West Texas, private oil companies are often multi-generational and those who make decisions are very savvy.
"It's unlikely you're going to get a great deal on something because these people really know what they're doing," Shattuck said.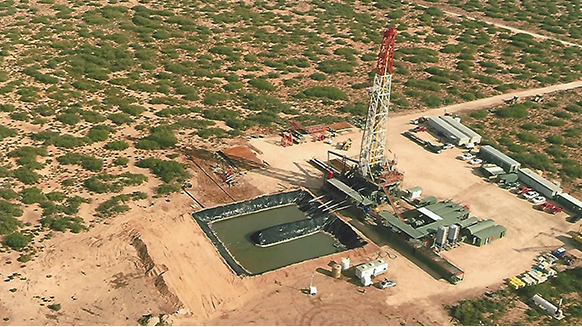 The Bison #1H is Lilis Energy's first lateral in the Wolfcamp formation of the Permian Basin. Source: Lilis Energy
1
2
View Full Article
Generated by readers, the comments included herein do not reflect the views and opinions of Rigzone. All comments are subject to editorial review. Off-topic, inappropriate or insulting comments will be removed.