A Primed Pump: Can the Mighty Permian Basin Live Up To The Hype?
|
Thursday, February 02, 2017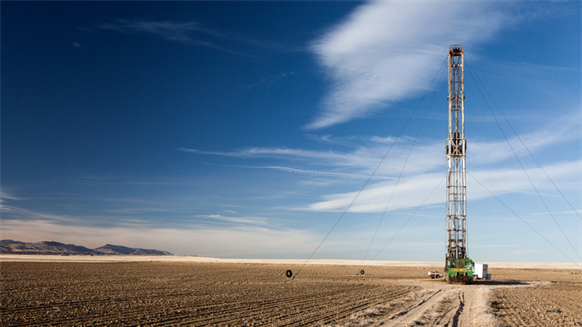 Supermajors and independents alike scramble for acreage in the prolific Permian Basin as rigs counts increase and crude oil prices stabilize.
During the oil and gas industry's last two dismal years, the Permian Basin stood apart in an apparent "one basin recovery" in which money could be made at $30 per barrel oil. With price stability now in the low- to mid-$50s, the basin has become that much more attractive - luring capital spending, rigs and jobs. And perhaps, even a more widespread recovery.
Indeed, analysts at Barclays say operators can breakeven on average in the play at $43 per barrel. In the upper and middle portions in Midland, Martin and Howard counties, the breakeven price may be as low as $35 per barrel. Double-digit growth is achievable at prices between $45 and $50 per barrel, Barclays said.
During a sustained period of low prices, most M&A activity migrates toward the lower end of the cost curve, said Ben Shattuck, the principal analyst for the Lower 48 at Wood Mackenzie.
"Of those parts, the Permian has a disproportionately larger share. And that's just driven by sheer luck that the rocks beneath the ground are more productive in a lot of cases than they are in other areas," he said. "These are world-class assets, you can make money $10 above today's prices, and at $10 below, you can still earn solid returns."
In fact, the Permian is so sought after that the price-per-acre has shot up toward $50,000. And when a company pays that much money for land, it needs to produce.
"You don't buy an asset position and then just sit on it for a long time – particularly not if you're paying between $25,000 and $50,000 an acre. In order to make the economics of that deal work, you typically have to begin to develop at a pretty rapid clip. And that's the expectation for the Permian in 2017 and beyond – really through the end of the decade. Now that we're moving back into a ramp-up phase, and the groundwork for all of that has been laid," Shattuck said.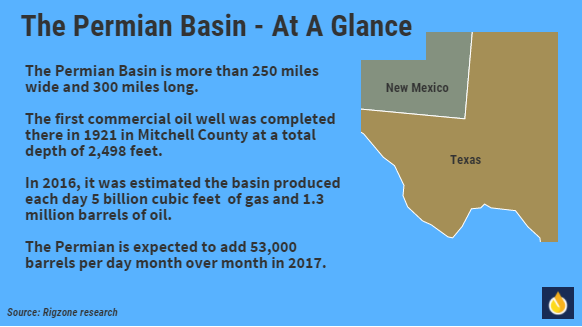 M&A On The Way
If mergers and acquisition (M&A) activity signals a recovery on the way, the industry got the message in November. Not only did the agreement by OPEC and non-OPEC members to cut their production – pushing WTI oil above $50 per barrel – the M&A numbers for the year were coming out and showing a surge.
In the Permian Basin alone, more than $20 billion in deals were made last year. That accounted for one quarter of all global M&A, according to Wood Mackenzie. Since the beginning of 2014, the Permian have been the site of deals worth $43 billion – outpacing M&A spending in all other tight oil plays combined.
The Permian deals include big players, small players and acreage across the basin.
"We're just continuing to see this extraordinarily strong demand for Permian assets," said Doug Meier, U.S. energy deals leader at PwC. "With all the improvements in production methodologies and technologies, with longer laterals and down-spacing … the productivity of the basin is continuing to improve, which is improving the economics. And the economic improvement is leading to more interest in M&A activity."
To be sure, the deals haven't slowed in 2017. Both supermajors and lesser majors are scooping up acreage – apparently undeterred by land values around $50,000 per acre. Billions of dollars in deals are racking up the Permian: In January, ExxonMobil Corp. spent $5.6 billion to double its resource production to 6 billion barrels of oil equivalent (Bboe). Parsley Energy (NYSE:PE), already a player in the Permian, spent $607 million for acreage in the Midland and southern Delaware basins. One week later, Noble Energy bought Clayton Williams Energy acreage in the Delaware Basin for $2.7 billion. And Halcón Resources Corp. spent $705 million to expand in the Delaware side of the Permian.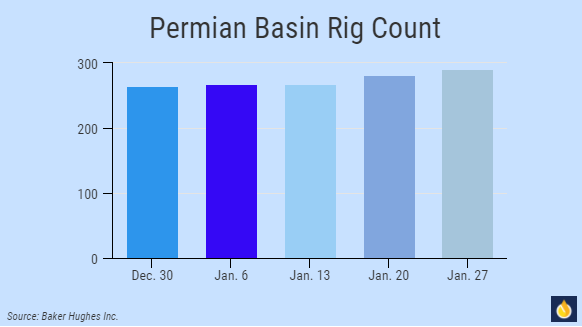 A Lease On Life
It's not just majors and longtime wildcatters making their presence known in the Permian.
Avi Mirman, CEO of fledgling public company Lilis Energy, is relatively new to the exploration and production (E&P) world. A longtime banker, he had raised capital for Recovery Energy Inc. But when the company became swallowed by debt – along with more than 100 other E&Ps – Mirman was recruited to manage the company through its restructuring in 2014.
"The company was in really bad shape at that time. It had about $35 million in secured debt, had a decent leasehold position, but really no meaningful production, no meaningful reserves," he said. "It was really just a carcass dead on the street. So I went to work."
1
2
View Full Article
Generated by readers, the comments included herein do not reflect the views and opinions of Rigzone. All comments are subject to editorial review. Off-topic, inappropriate or insulting comments will be removed.